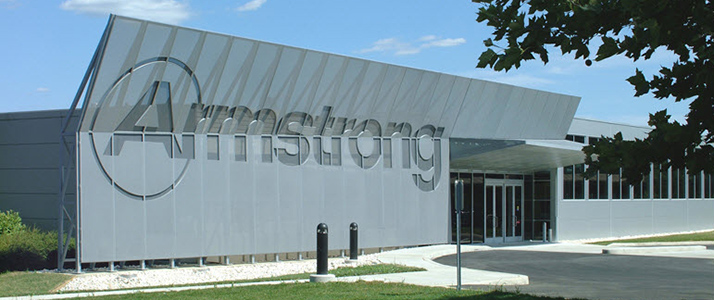 Armstrong Commercial Flooring, a global leader in the design and manufacture of flooring solutions, has named Stoner Bunting as PR agency of record. The "Home of Home & Building Products," Stoner Bunting specializes in residential and commercial building product marketing, and has a 30-year relationship with the Armstrong brand.
A Global Innovator
Armstrong Commercial Flooring is the creator of innovative and award-winning commercial flooring designs that have inspired interior designers, architects, contractors, building owners and facility managers for 150 years. Through a diverse line of products, including American-manufactured, industry-leading luxury flooring (LVT), the brand has a strong commitment to sustainability, performance and innovation.
"Our new, integrated partnership will allow our brand to benefit from Stoner Bunting's public relations expertise, while continuing to build on our existing strategic marketing relationship," said Deb Lechner, commercial marketing director, Armstrong Commercial Flooring. "SBA has worked with multiple Armstrong teams for three decades, and their understanding and knowledge of the flooring and building products industries have been an invaluable asset. With public relations and key marketing efforts coming from the unified, strategy-focused team at Stoner Bunting, we will continue to execute innovative, industry-leading campaigns.
A Valuable Partnership
As agency of record, Stoner Bunting will be responsible for handling all public relations activities. This will entail content development, relationship and opportunity management, media cultivation, and trade show and event planning and execution. Additionally, now that Armstrong Flooring is an independent, autonomous company, Stoner Bunting will help to further differentiate the new brand from other commercial flooring manufacturers through strategic public relations planning and implementation.
"This is a new era for Armstrong Commercial Flooring, and incorporates a storied history that we are proud to be part of," said Dan Nguyen, president and creative director, Stoner Bunting Advertising. "The brand has been a client of Stoner Bunting since the inception of the agency 30 years ago. We are pleased to further strengthen our relationship by leveraging our adept and industry-savvy public relations department to cultivate Armstrong's unique position in the market."