Stoner Bunting continues to build its leadership team and is proud to welcome two seasoned marketing professionals: Cheryl Shinton, account director and Kristen Jenkins, PR account supervisor. With fresh perspectives and years of valuable experience in the home and building products industry, the two will channel prior achievements into continued success for the agency.
Cheryl Shinton, Account Director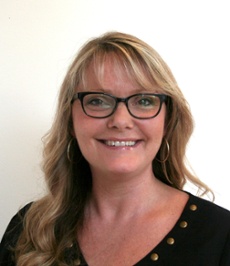 Shinton re-joins Stoner Bunting having previously served as an account director from 2008 to 2011. Currently, she resumes her position as account director in which she is responsible for managing client accounts, with the added areas of responsibility including overseeing the execution side of the media department, client performance reporting and agency process. Prior to Stoner Bunting, Shinton dedicated more than six years to developing and expanding her company, Desert Elements Design, which she co-founded in 2001 and served as director of account services & strategic planning until spring of 2016. She first launched her marketing career as an account executive with The Martin Agency in 1996, where she specialized in B2B marketing on one of the first integrated accounts at the agency, incorporating traditional marketing, PR and website development.
A graduate of the Perley Isaac Reed School of Journalism at West Virginia University, Shinton earned her Bachelors of Science in journalism from the university in 1996. During her 20 years as a marketing professional, she honed her skills in the realm of digital marketing and media before returning to Stoner Bunting to administer her insights and mentorship to surrounding team members.
Kristen Jenkins, PR Account Supervisor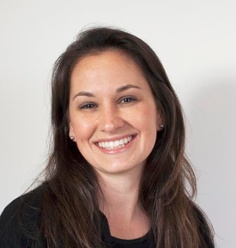 With 14 years of experience in the communications sector, Kristen Jenkins joins Stoner Bunting with a wealth of prior public relations, marketing, tradeshow and event planning expertise. In her role as PR account supervisor, Jenkins supports the PR team with leadership in account management, strategy and planning, development and counseling of tradeshow strategy and other various PR and marketing initiatives. Over her career, Jenkins has earned her stripes within the agency world, government and private sector companies. Prior to Stoner Bunting, she managed public relations efforts for the Kitchen & Bath Industry Show (KBIS), ICFF (formerly the International Contemporary Furniture Fair), and LuxeHome at the Chicago Merchandise Mart as public relations manager with White Good.
Jenkins earned her Bachelor of Arts in communications from Albright College as well as completed a Master of Arts in English from Millersville University.
Abundant Knowledge, Leading Expertise
"Several of our current employees at Stoner Bunting Advertising are what we describe as 'boomerangs'," says Bob Fell, managing director of Stoner Bunting. "Boomerangs are individuals who returned to the agency primarily because of the culture we've built based on core values and trust, which speaks volumes of the integrity of our team. Because of this robust foundation, we constantly attract new employees and clients by living out the same principles. Both of these women bring abundant knowledge and expertise and are making great strides in expanding our PR and account service departments."