It was nice to meet you at Design Week 2023!
We hope to speak with you soon to share more of our agency capabilities and discuss how we might support your marketing program this year.
In the meantime, check out some highlights about Stoner Bunting.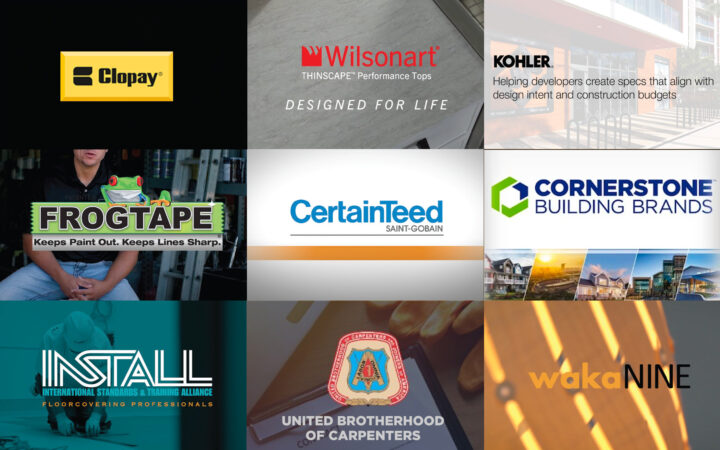 You don't have time to bring an ordinary agency up to speed
When we step in, it's like we've been here all along.
Stoner Bunting is a full-service marketing agency. And for nearly 40 years, we've been marketing home and building products for leading international brands and niche designer favorites alike.
From planning industry events to developing high-engagement content and pitching articles to trade pubs or engaging with specifiers through social media campaigns, Stoner Bunting can dive in and start working with your brand right away.
We make it seamless. 
Featured Services
Content Development
The ongoing need for strategic content leaves many marketers struggling to identify the right resources—especially ones who understand B2B content development. Creating content that will connect with professional audiences of architects, designers and contractors and provide real value requires a depth of understanding of their business and their purchase process.
Stoner Bunting has developed a level of background knowledge to create targeted content that reaches audiences at the right time and place in their customer journey.
Social Media
Simply writing and posting organic content isn't enough to yield the ROI you expect – or the attention your brand deserves. A strategic program is a balance of both audience engagement techniques and integrated marketing insight. A strategic program is a must-have.
We're set up to work in partnership with your in-house social coordinator on refining best practices, or cover it all from start to finish.
Public Relations
The definition of public relations in the age of multi-channel marketing is constantly evolving to include all sorts of programs and tactics that garner coverage. But no matter how much the discipline of PR evolves, solid fundamentals will always be required: building the relationships with the media and pitching strategic content to generate editorial coverage that drives brand awareness.
Partnering with Stoner Bunting for PR services leads to measurable coverage for your brand.
Digital Marketing
Digital marketing and social media should work together in the online space and to drive leads into the various stages of the sales funnel. A digital marketing strategy should consider which tactics to use at which stage of the funnel, along with the content and messaging appropriate for that stage.
Stoner Bunting will garner more traffic to your website, more engagement with your audiences, a larger, healthier email list and more leads to share with reps.
What clients say about us