When a category has been using the same technology for 90 years, you need to shake things up to get builders' attention. That's what Stoner Bunting did to put the spotlight on drywall at IBS.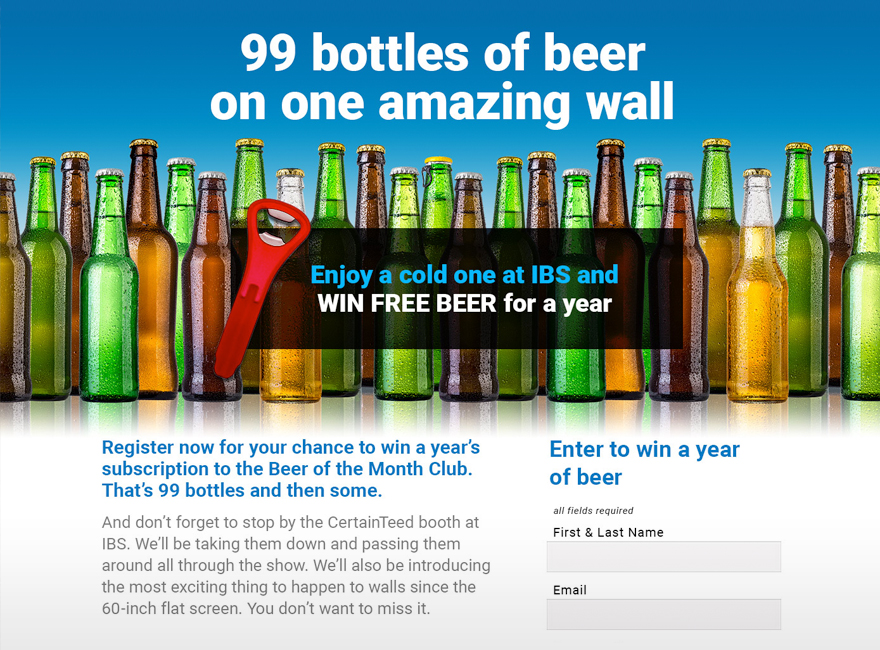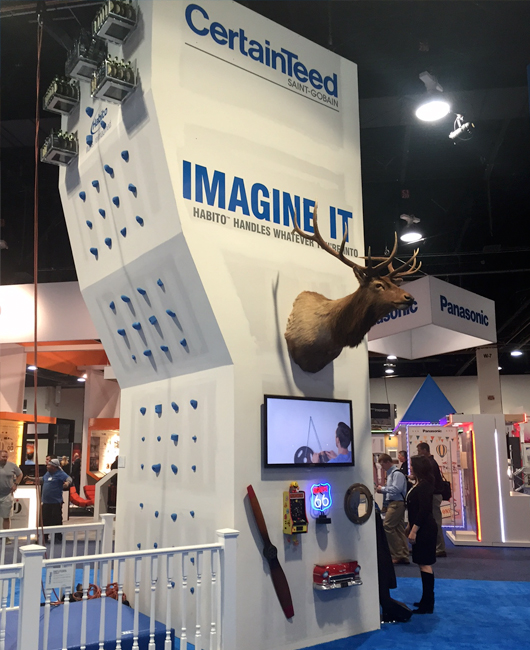 The Client's Challenge
CertainTeed Gypsum was gearing up to launch Habito in North America. The good news was that Habito really was a revolutionary product that did things no drywall has ever done. The bad news was that even a revolutionary drywall has a hard time competing with the thousands of exciting products that debut at IBS every year.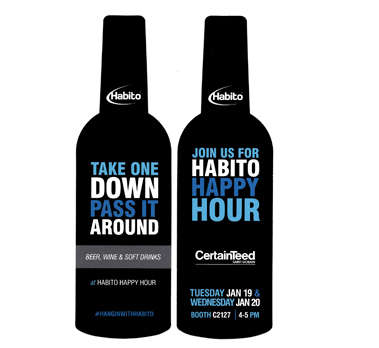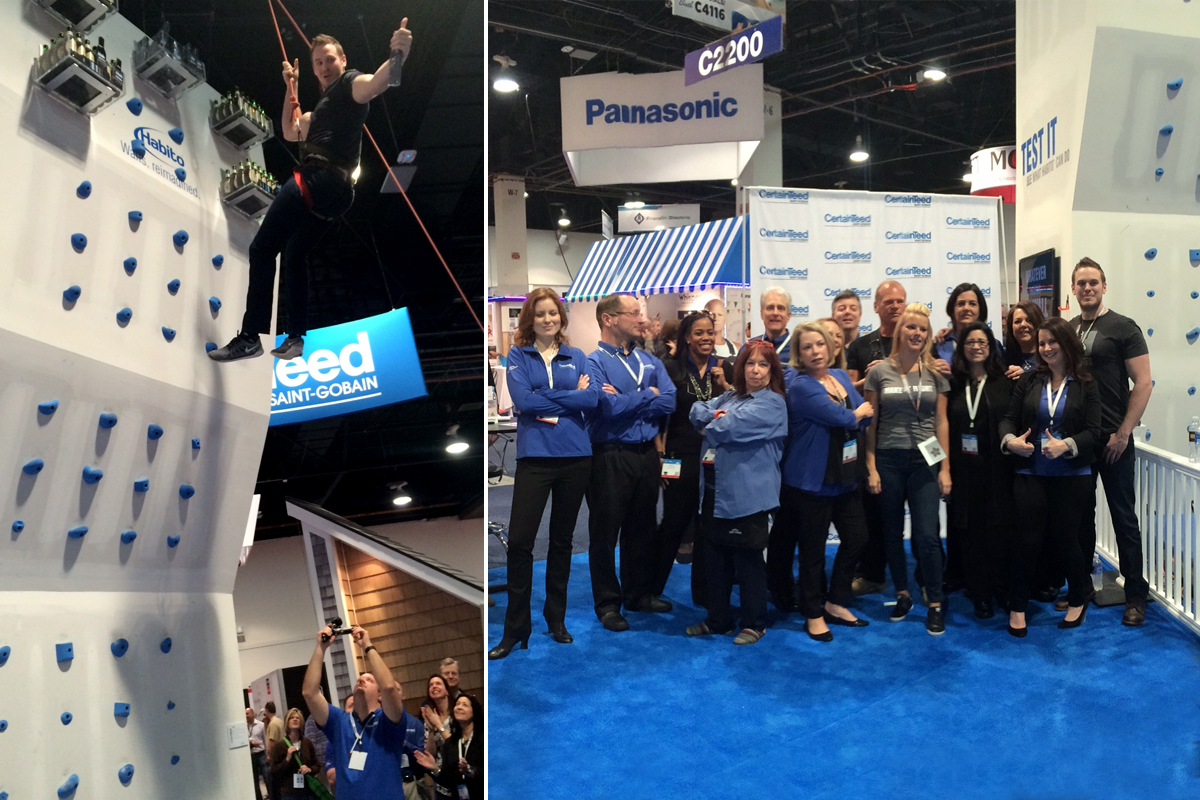 Our Solution
Stoner Bunting developed a fully integrated launch plan that kicked off at IBS and centered on one simple goal: make builders say, "I didn't know drywall could do that!" This meant that they had to see Habito in action, whether that meant experiencing it in person or seeing video.
To demonstrate Habito's unique features at the show, a 20-foot climbing wall was constructed of the material. Visible across the show floor and outfitted with intriguing items like 99 bottles of beer, an elk head and a flat screen TV, CertainTeed's Habito wall was a must-see destination.
The complete plan included:
Trade show planning, design and promotion
Launch and teaser ad campaigns
Public relations and social media
Media strategy, buying and management
The Results
A majority of photos from #IBS2016 were of the climbing wall and CertainTeed booth, and the brand had its best week ever on social media, with tens of thousands of impressions. CertainTeed and Habito were included in several "Best of IBS" articles, blog posts and reports, and the CertainTeed team reported 905 scanned leads with 455 for gypsum alone.
Other results included:
Advertiser Value Equivalent (AVE) of $2,333,840.80
Total PR/SM reach of 252,307,167
Total of 1,806,110 primary impressions
3,172 landing page visits including pre, during, and post show
2,988 contestant signups for 99beers.net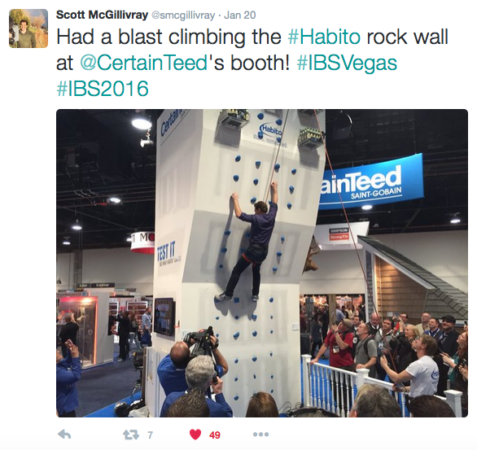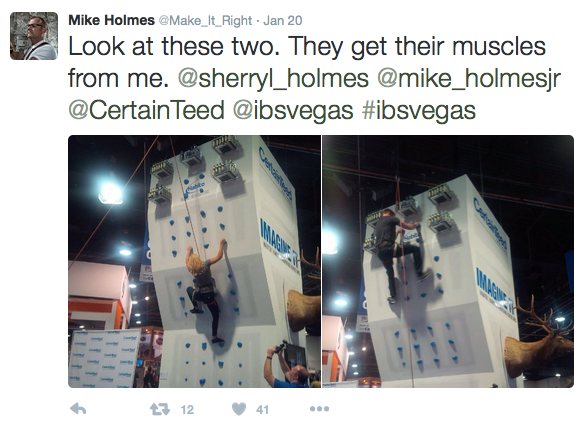 Strategic insight. Creative thinking. Real results.