Present the story in creative and compelling ways
The ongoing need for strategic content leaves many marketers struggling to identify the right resources. This is especially challenging in business-to-business marketing. There is no faking it in B2B content development. Creating content that will connect with professional audiences of architects, designers and contractors and provide real value requires a depth of understanding of their business and their purchase process.
Stoner Bunting has developed a level of background knowledge and cultivated a collection of resources that enables us to dramatically shorten the learning curve and create targeted content that reaches audiences at the right time and place in their customer journey.
Reaching them at the right time and place involves not only the right story, but the right format. Should the content be highly visual and emotionally engaging, or more in-depth and educational? Will it be delivered via the company website, its email database, or promoted through paid or earned channels? Stoner Bunting takes all this into consideration in content develop.
Our content development capabilities includes:
Short-form content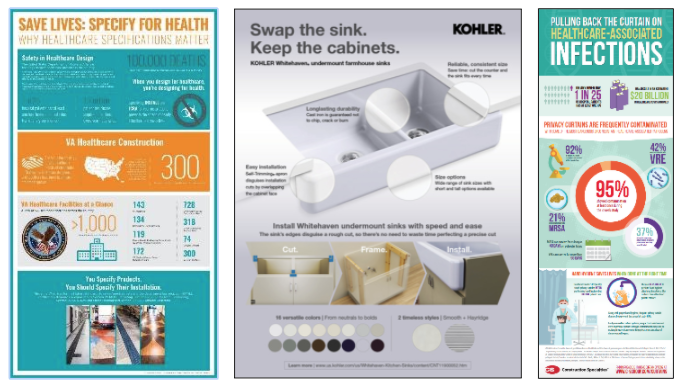 Blog posts
Listicles
Feature articles
Case studies
Long-form content
Visual content
Earned media coverage: the added bonus of smart content
Diversifying content isn't just about attracting a varied audience. It's also about connecting with industry media vehicles that can amplify the message and influence purchasing and specification decisions. Varying the content mix is a way to cover all the bases — direct appeals to target audiences, and  increased odds of coverage by industry media.
Stoner Bunting's relationships with industry media provide insight into what content approaches best align with specific publications. They often look to us to fill their pages because they know we'll bring them content that's in line with their audience and editorial approach and will require very little work on their part.
We know, for example, that pubs like Interior Design want content featuring splashy new ideas and materials, while pubs like Construction Specifier seek out highly technical, data-heavy stories on topical industry items. That helps us tailor content planning and development accordingly.