Telling the right story to the right audience at the right time
Content is having a moment – a moment that has lasted for years with no end in sight. Content marketing. Content strategy. Content creators. Everyone wants content. But a quick look around marketing for the design and construction industry leaves us quoting The Princess Bride – "You keep using that word. I do not think it means what you think it means."
An effective content strategy ensures that your audiences are encountering stories and information that are appropriate to where they are in the customer journey. The vast majority of marketers are upside down in their content, focusing their efforts on the bottom of the funnel when they need content to engage those at the top.
Key Elements of a Content Strategy
The content purpose: why the content is being developed
The content audience: who must the content speak to
The content story: what story must the content tell
The content plan: when and through what media the stories will be told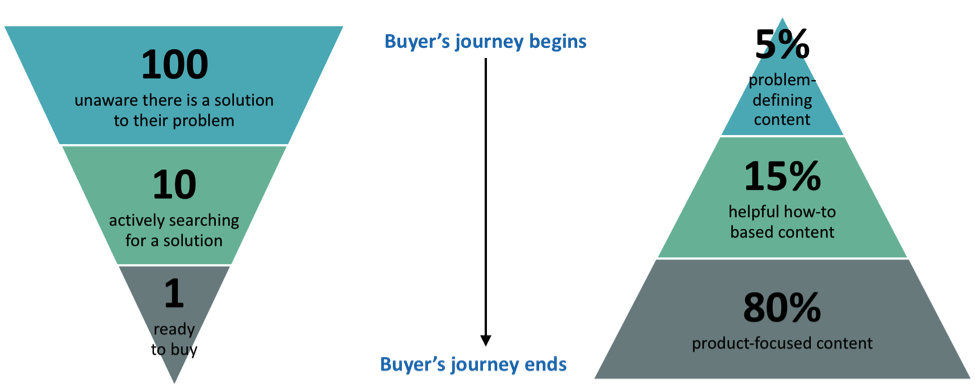 Stoner Bunting works with clients to map out strategic content for all stages of the sales funnel. That means starting with content that helps them identify their problem and understand potential solutions – not content that pushes a particular brand or product. Content that is all about the product isn't really content at all – it's collateral. Collateral has its place in the sales funnel, and Stoner Bunting develops collateral materials too. But it's essential not to put the collateral cart before the content horse.