Case Study
Stoner Bunting turned an overlooked commodity into a product that matters. Through a multi-platform marketing campaign, we helped builders give their customers what really matters to them in a home – all while unifying a brand with a cohesive messaging strategy.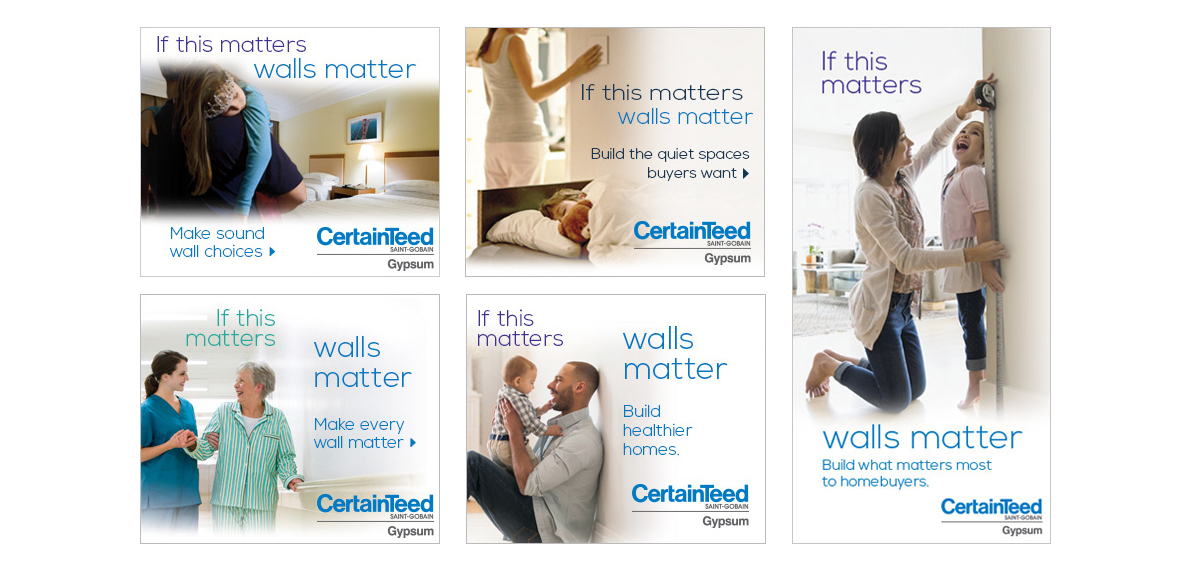 The Client's Challenge
CertainTeed Gypsum, a leader in innovative and sustainable drywall solutions, had a product lineup that provided builders with an array of added benefits. Despite ongoing marketing efforts, the brand's voice was lost in a market that believed, "drywall is drywall is drywall." Furthermore, CertainTeed's previous campaigns focused on individual product benefits, failing to cohesively brand the gypsum division or provide a unified voice.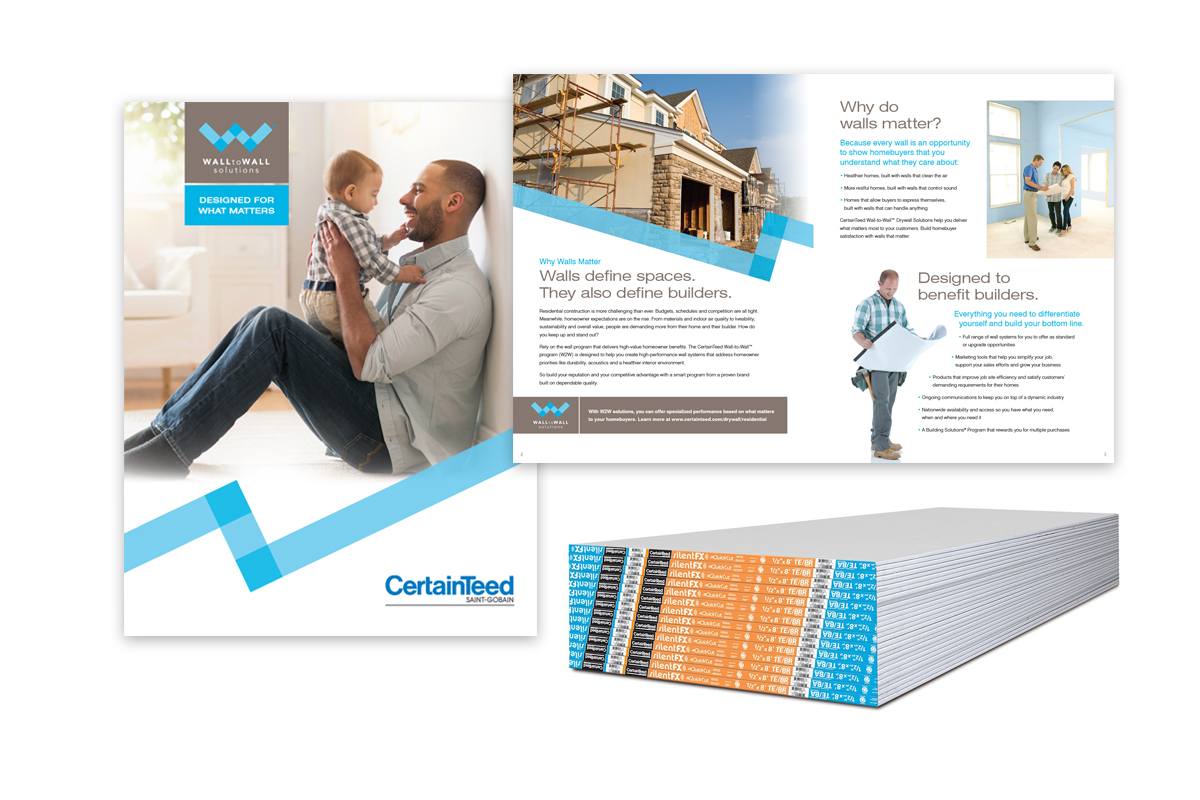 Our Solution
Stoner Bunting recommended that CertainTeed Gypsum reintroduce itself to the drywall market by turning commodities into beneficial products that truly matter for builders and homeowners. A multi-platform marketing campaign was proposed, centered around the concept, "If this matters, walls matter."
The campaign established a variety of human-oriented relationships and situations that matter (health, peace and quiet, freedom and flexibility) and connected them to the beneficial function of walls. This offered a simple visual equation that would engage audiences by allowing them to "connect the dots." It also allowed us to use one unified campaign and brand voice to market a variety of products with different benefits and functions.
To fully realize the potential of the "walls matter" campaign, Stoner Bunting oversaw a variety of components, including:
Strategy
Creative concepting
Media planning
Copy writing
Art direction/creative execution
Digital execution
Project management
Materials trafficking
Reporting
A key component of the campaign was a print and digital media buy, coupled with supporting public relations initiatives. Launched in three phases, it targeted residential builders by proposing specific solutions that for their customer's most important needs at home. Paid media included:
12 FP Print ad placements
21 Digital ad placements
Social media placements
1 Content placement