The reality of video production today is that in-house marketing teams are increasingly in the position of having to produce more content faster and with fewer resources.
That's why with every video project we think strategically about audience, goals and budget and scale accordingly.  That's also why you can lean on us for any one or more roles in the production process: location and talent scouting or storyboarding and scripting or filming and post production—or all of it.
Some clients rely on us to work collaboratively with staff video teams on specific stages of production. Others need us to produce projects start to finish. We take pride in being that kind of utility player because it's what today's marketing departments need. And because it allows us to help find the most compelling, targeted and cost-effective way to tell your brand's story visually.
Explore more of our video work below.
This CEU video offers an incentive for architects and designers to earn professional credits while exploring the remarkable legacy of an historic brand, all in a tight, efficiently executed visual package.
brand marketing »
ARCHITECTURAL CEUs
Continuing Education Unit (CEU) videos are a targeted way to reach architects and designers looking to stay on top of industry trends and fulfill ongoing professional accreditation requirements. To help elevate the brand visibility and reputation of 200-year-old rolling door manufacturer CornellCookson within today's A&D community, Stoner Bunting developed an architectural tour and video CEU in conjunction with the 2018 AIA conference to showcase the company's legacy in cast iron, which shaped the early New York City skyline. The sample clip at right captures scenes from the CornellCookson cast-iron architecture tour and continuing education unit video.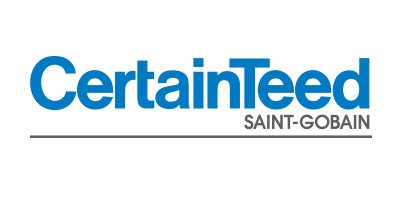 b2b outreach »
INSTALLATION TUTORIALS
Technical support and customer outreach is a key way to increase your brand's visibility among contractors and installers. And video is one of the most effective ways to bolster those efforts. The CertainTeed Ceilings technical support team offers architects and contractors product support to help guide them through every step of the design, specification and installation process. Part of the brand's marketing and installer outreach efforts include installation tutorial and contractor testimonial videos.
Videos like this installation tutorial have a two-fold goal: They offer viewers a useful bit of product service, and they create additional opportunities for your brand to connect with a target audience.
Industry-specific testimonials offer an insider's perspective on your products, helping to position your brand identity with an air of authenticity and credibility.


INDUSTRY PROMOTION »
TESTIMONIALS
One of the most effective ways for your brand to reach the contractor audience is through the recommendation of other contractors. Tradespeople rely on their peers—more than any other source—to  help guide their product purchases. We relied on our field experience and network of pro contractors to help tell the story of the rugged reliability of  T-Rex Ferociously Strong Tape products.
Short, service-oriented video content shows your target audience you understand its needs, and it helps establish you as a thought leader in your industry.


content marketing »
PRODUCT SPOTLIGHTS
FrogTape® brand painter's tapes are premium-grade tools geared for pros who want sharp paint lines with no bleed. This video focuses on two of the brand's longer-standing tape products—commonly called "green" and "yellow"—helping to answer a common question posed by pro painters in the field:  What are the differences between the two?
More about our approach
Our approach is all about scalability. We produce a wide-range of videos, from high-quality cinematic shorts to raw "boots-on-the-ground" social media footage, and we can provide support at any stage of the process.
We begin by considering the goals and the budget to scale the production accordingly. We also make sure to address format and channel requirements to ensure clients get the most mileage out of a complete video.
The execution details tend to vary not only with the goals but with the budget, which can always be adjusted upward or downward depending on key variables, including:
Video length
Source of footage: Is there existing video to work with? Are we shooting new footage with audio, or shooting b-roll?
Graphics: Are there existing graphic elements to work with or are we creating a whole new look for the video? Is it basic supers and text or is there a need for 3-D product renderings or motion graphics?
Whether the need is for in-depth brand storytelling, customer testimonials, how-to videos or practical installation tutorials, Stoner Bunting has helped clients create visual stories for many purposes and many media.