We know you want your audiences to take action
From content marketing and advertising to spec sheets and trade shows, you manage lots of messages to multiple channels, from architects to distributors to contractors. That's why we provide a full range of marketing disciplines, all focused on the building products industry and seamlessly integrated – to help you strategize, organize and execute with efficiency, consistency and impact.
Because no matter how many projects are moving behind the scenes, your customers, prospects and influencers should get unified, compelling impressions that drive sales and generate results.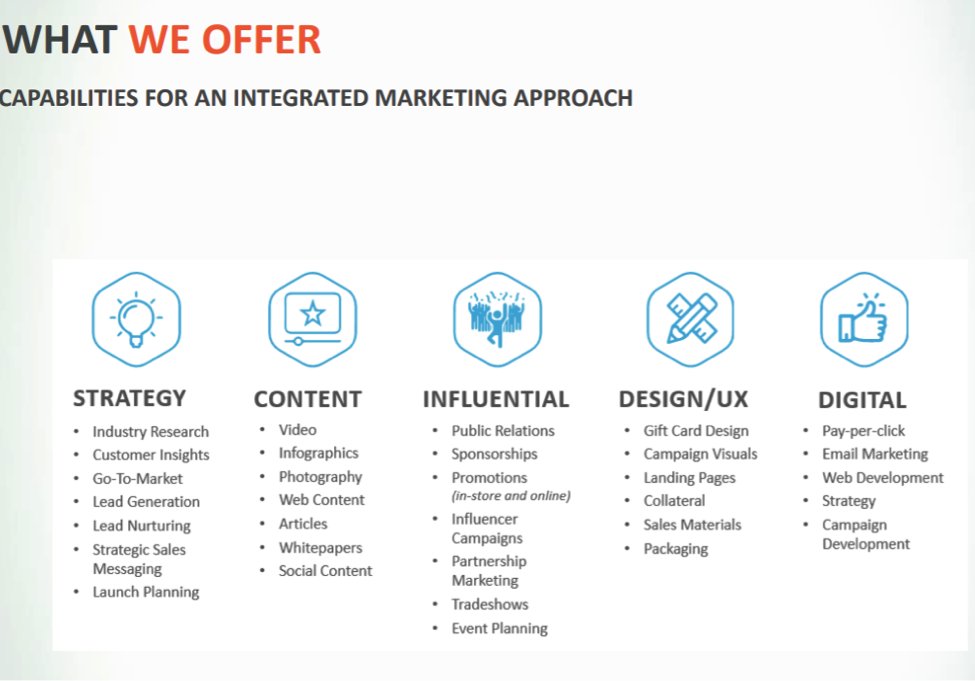 Strategic insight. Creative thinking. Real results.
Proud members of the NMSDC and EMSDC
NAICS codes 541810 and 238210