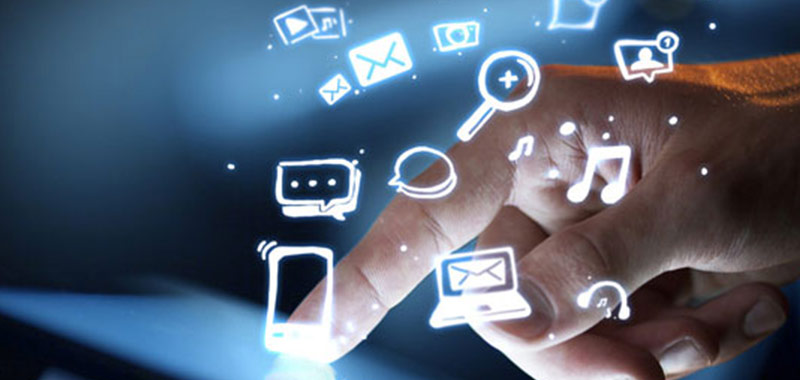 In age that is becoming more and more digital every day, we're finding that people still want to connect with — well, people.
Don't misunderstand this — being accessible digitally is still crucial for consumer-to-business (C2B) interactions. But in certain aspects of business, having a real, live person is crucial for making the sale and keeping the customer. Sales will always need a personality because actual people are what add a face to your brand and leave an emotional imprint on their experience.
HUMAN INTERACTION
Although our culture is being transformed into a digital one, it's important to remember who your target audience is. It's quite possible that not all of your target audience is entirely sold on digital (we're looking at you, Baby Boomers). Don't overlook the added value that a great customer relationship can bring to your business. Creating customer value means making the customer your first priority — and reaching out to them in ways that most resonate with them. You know your audience best. Speak to them in their language — maybe that's in pixels, or maybe that can only be found in a hand-written note.
Areas of business like sales still (and most likely always will) require a personal touch. Sales representatives help to communicate the idea of relationships and value with a business. Sometimes, a computer just won't do. Human interaction is crucial to the customer service experience.
In a study done by Five9, 92% of customer interactions are done over the phone, and a startling 71% of them want it to stay that way. We do live in digital culture, but maybe we're not totally ready to abandon everything from our analog culture.
DIGITAL TAKEOVER
As the digital landscape takes over our work lives, it sometimes encroaches on our personal lives. We are constantly connected — by phone, email, skype — which means the work day doesn't always last from 9-5. When establishing best business practices, it's crucial to instill some organizational and managerial practices that include respecting employees time and work-life balance.
Creating these types of guidelines are critical for maintaining satisfied employees who interact in positive manner with customers. Conversely, blurring the lines between work and personal life too much create disgruntled employees who might have less than positive customer interactions. Everyone has encountered an employee who was less than thrilled to service you, and that's exactly the kind of mess that companies can avoid by respecting their employees and training them well.
BEING HEARD IN THE DIGITAL NOISE
Digital content is necessary for companies that want to survive in the next decade. That being said, with more information and content being added to the web every day — according to a study released by the DailyMail in 2013, every minute there is three days' worth of video content uploaded to YouTube — it makes the competition fierce. So, how can you make your company stand out?
• Revisit the old adage: The customer is always first
• Find the right balance between your physical presence and digital personality.
• Know your audience and understand your brand's perception
• Review your sales and marketing strategy and add personal touches where appropriate.
• Assess your digital footprint and understand what is says about your business
Remember, you know your customer and products best. Find the best mix of digital and analog strategies that work for you and implement them.