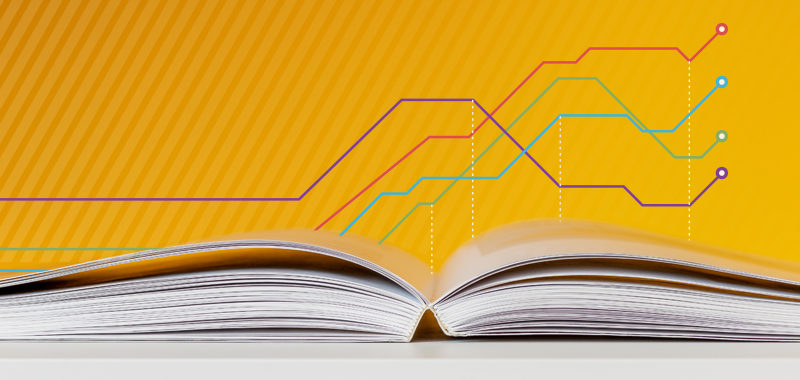 Increasing pay-to-play editorial requires a fine-tuning of pitching.
From the shrinking number of pages in popular A&D magazines to the increase in advertising space and a decrease in journalistic editorial, to print publications closing their doors altogether, there's no denying the print and media landscape is changing.
In the past, the separation between paid and earned media was clear. Editors approached content from a journalistic perspective while the advertising sales team operated separately to generate revenue. With the shift from print to digital, media powerhouses struggle to garner sustainable revenue from traditional print advertisements. As consumer research continues to reaffirm the fact that consumers trust advertisements one-third as much as editorial, publications are beginning to see editorial as the new cash crop in a print media famine. This shift means that the walls have broken down between paid media and true editorial. Now, more often than not, editors and advertising sales reps work in tandem to fill the pages.
In the past, pitching a product or a story idea at the right place and the right time was enough to secure free, third-party-endorsed content. Now, knowing what to pitch and when to pitch it isn't typically enough to secure quality coverage in industry publications. Editors are increasingly faced with pressure to give editorial preference to advertisers, even if it means passing up a relevant product or feature story idea.
To be clear: that's not to vilify editorial staffs are their advertising counterparts in industry media; publications cost money to produce, and they're valuable information resources. But as we watch editorial become heavily dominated by paid advertisers, PR professionals are putting in the same effort in years past and are securing less free editorial as a result of the new pay-to-play editorial model. That means PR efforts and strategies must adapt to the new "money speaks louder than words" landscape.
In addition, with the shift from print to online and digital only content, PR efforts and strategies must also evolve with this change. While publications are trying to stay profitable with their print circulation, they are constantly looking for more material to push on websites, blogs and social media.
What it Means
If you are already spending money on paid media like print advertisements, advertorial or digital such as banners or e-newsletters, it automatically increases the chance that manufacturers have at being selected for free editorial placements, which often run alongside their advertisements. If you aren't already spending money on advertising, then that means it will be harder to secure placements and editors pay less attention to you—not because they want to, but because they have to.
As more readers turn to digital channels to consume media, more opportunities will arise for omni-channel approaches. Digital issues, websites and newsletters are merging content and their reach can be magnified with the addition of banner advertisements to increase placements. With audiences paying more attention to influencers than print articles submerged between a growing wave of advertisements, it's time to refocus efforts to proportional effects and outcomes.
How it Impacts Results
Since the inception of Public Relations, print circulation has been a key measurement in success. Print advertising value equivalency (AVE) was created to give c-suite executives an apples-to-apples comparison of return on investment for public relation efforts, as opposed to buying advertising space. Now more than ever, we are seeing these numbers becoming increasingly inflated to keep the industry afloat.
Take, for example, an architecture firm with 5 recipients receiving a monthly magazine. They may all be avid readers, but research and trends is showing that the magazine will likely end up in the lobby of the office on a coffee desk, maybe having some visitor's eyeballs peruse its pages filled with advertisements.
As PR efforts turn to the digital landscape, circulation (a website's monthly visitors or a newsletter's monthly recipients) is much easier to calculate and understand. As a result, metrics are becoming more accurate. AVE no longer needs to be the end-all measurement for success- now companies can see traffic numbers in real time from websites that published content. Through influencer campaigns, we can directly correlate sales increases to efforts, giving c-suite executives the apples-to-apples comparison needed to understand the true ROI of Public Relations.
Need help with PR? We can help. Fill out an inquiry or contact Dana Gulick: dgulick@stonerbunting.com.