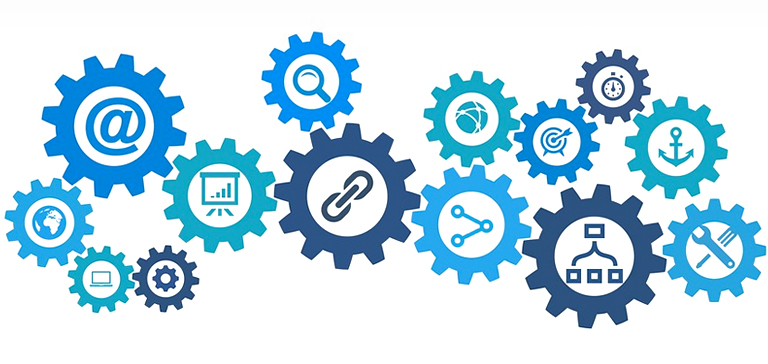 The phrase "integrated marketing" hit the scene back in the 1990s when it didn't mean much more than using the same creative across multiple media types. Today, in a world where marketing is more complex, integration means something far bigger and more important than ever before. Clutter is greater, budgets are smaller and stakes are higher. As marketers, we are responsible for leveraging and balancing multiple channels and disciplines in one seamless plan. As clients, you should expect it.
What is integrated marketing today? We believe it's about PR, digital, marketing and advertising disciplines working together to deliver relevant messages to the right audience at the right time using paid, earned and owned media. We believe communicating through the various stages of the purchase process using clear and consistent messaging to initiate dialogue helps to build and nurture customer relationships and move them through the sales funnel.
And it all begins with understanding your audience and your business. What do customers want to hear and what do you need to say, but more importantly – why does your message matter to them? If you tell them something they want to hear, when they want to hear it, they'll listen.
Integration is key to building a customer bond
Since content was crowned king several years ago, there has been an epidemic of content overload for all audiences, making clear messaging even more important. But clutter isn't the only challenge. The audiences and the technology are both becoming more sophisticated. Whether advertising is being blocked out literally with technology or just psychologically with mental filters, everyone has gotten better at tuning out than tuning in.
Companies may never get through to make a connection because un-integrated communication can confuse or frustrate the target audience, while integrated messages can offer a reassuring sense of order and are more likely to be noticed and encourage engagement. Of course, customer interaction is all hearsay without a means to track and measure effectiveness of the approach, which provides the opportunity to course correct or evolve.
Not to mention the added bonus of efficiency – saving time and money when all disciplines work together toward a common goal. From sharing content assets to consolidating agency planning and work sessions, integration allows us to accomplish more on your behalf.
Integration in action
One example of how Stoner Bunting uses integrated marketing is through what we call an "Integrated Content Program" (or ICP, for short) which revolves around promoting a singular piece of customer content driven to by multiple channels with a cohesive message intended to incite action.
The PR department may pitch and place a client success story or case study with a media outlet; then the Marketing department promotes it using paid media, social channels, and email for additional lead generation by gating the content. Then the team will blog about it, link to it, and position the case study as featured content on the client's website. Then most importantly, the team measures the success of the initiative via predetermined KPIs and conversion points.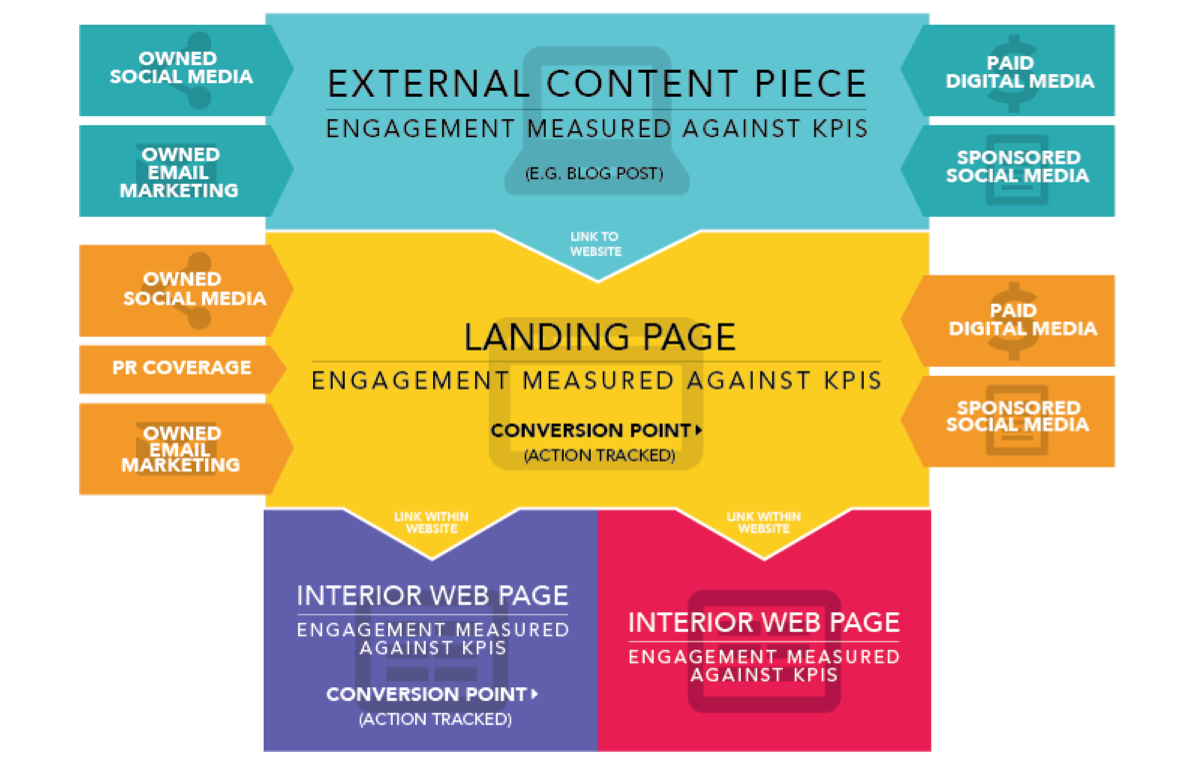 A formula for success
An integrated approach to customer outreach is key to increasing odds of engagement and relationship building. But buyer beware: just because an agency offers marketing, PR, and digital services under one roof or talks about working in multiple channels, it doesn't always mean they are truly integrated. It not only requires trust and transparency between clients and agencies, it takes a village – a team working together with an integrated approach to succeed in integrated marketing and break through the clutter. So, make sure to ask the right questions when choosing a partner. And be careful. It's a jungle out there.
If you have questions or want to know where to begin, just ask.