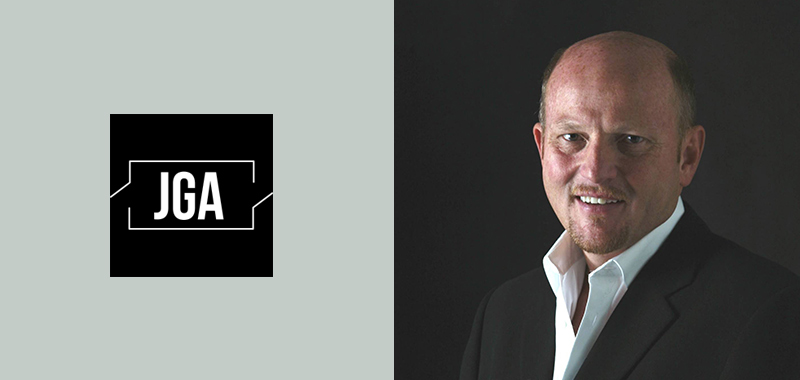 Retail design is a way of life for Ken Nisch. Developing branded environments and consumer strategies is not just an exercise in design, rather a philosophy that he has developed over the past four decades.
Nisch's legacy spans continents and includes design work for iconic brands such as British Airways, Audi, Jaguar, Hershey's, Disney, H&M, The North Face, Whole Foods Market and The Smithsonian Institute. For years he has served as chairman of JGA, and his responsibilities now include project strategy and serving as client liaison.
Recently Stoner Bunting sat down with the design philosopher to learn more about his relationship with building product manufacturers and the products, processes and experiences that help him create innovative retail environments.
How has your process for researching and selecting products for your projects changed in the last five years?
We start with a very wide process. We're casting a very broad net and look at a big variety of choices starting out. The bandwidth of what's acceptable is much broader in hospitality and retail than in, say, healthcare.
We're exploring more off-label applications and are seeing a lot of creative ways of using conventional materials—taking something that usually goes on a ceiling and putting it on a wall, for example, or taking traditional props and materials and hanging them upside down. We're even using flooring products for tabletops. Because of the competitive nature of the industry, we're always pushing to do something different and find creative ways to use products.
Upcycling and repurposing doesn't just mean barnwood and other "crunchy" materials. You can use digital technology to refresh an experience, and you can add a layer of customization through "faux-tography" by printing digital images on standard materials.
What resources do you use most frequently in this process?
People still want the real, the physical—they want to see examples of installed products in real environments. Any selection process that addresses these needs tends to be more successful. We're visual creatures. So much of the selling process deals with our rational side, but so much of choice is emotional. We need great sample sizes, because we often have big environments. Shows are very effective. We see what peers are doing with different materials.
In general, how well do you think manufacturers are doing supplying designers with what they need to make smart product choices? Are there particular categories or brands that are above average?
Finishes—walls, ceilings and floors. That group of suppliers has done a better job than a lot of others. They tend to be more consolidated and focused markets. Ceiling manufacturers have really stood out as being open to new ideas. People are looking for a dramatic "wow" in public spaces such as shopping malls and lobbies. Ceilings don't have a lot of functional constraints.
The same designer may be working with very radically different brands within a short period of time. Companies do themselves a disservice by pigeonholing their products.
Where do you look for ideas for your work?
Shows, especially Shop.org, magazines, trade publications. Pinterest [speaks to the] idea of curation; we find great inspiration around tonality. We also attend other shows—furniture shows, jewelry shows, for example, to learn about colors and other trends, and to find out what people outside the architectural space are thinking about. The Kitchen and Bath Show is another one—kitchens and baths are such personal spaces. We really get an idea of what's on consumers' minds.
"Content" is a magic word in the marketing world. Everyone wants to create more and better content. As a design professional, what types of content do you engage with most often?

[Our work is] multi-sensual and includes all of the elements, including time. We're reforming the content economy into the imagination economy. We're trying to make space more engaging and interactive, with customizable environments and "social shopping." These spaces facilitate social interaction. It's less passive and more active; more spontaneous and authentic.
The experience becomes more temporal, and that encourages people to come back. Though it's a lot easier to see these trends in food and hospitality, we're also starting to see more in retail. Shinola is doing some interesting things. Even companies like Whole Foods are bringing more education into their stores, more things to do as opposed to just things to buy. Programming is more about creating real, authentic interactions, but it's also creating content for them to use, content where the customer is the star of the show.
What is at the top of your wish list for manufacturers? What could they do to make your job easier and earn your loyalty?
In this era of consolidation, increasing the quality of their people and accessibility—human access. Someone calling you up and saying, hey, I know you're looking at this product; I thought you might be interested in this one as well. More peer-to-peer engagement.
If the color and materials team gets a last-minute project on Friday afternoon, and they have to get samples by Monday, can they actually call someone and get help? Frankly, those are the companies that end up getting our business.
I attended a talk recently where someone said, 'Companies spend way too much time on branding and not enough time on humanity.' That's the part we connect with. Also, the willingness of a company to tailor what they are doing for our project. The ability to work with these "off-label" [applications] and get excited, not resistant.
Learn More
To learn more about Ken Nisch, and the talented team at JGA, make sure to check out the brand's website. For more than four decades, JGA has crafted environments around the world, for a roster of clientele that ranges from some of the most iconic international brands to the independent retailer…and everything in between.