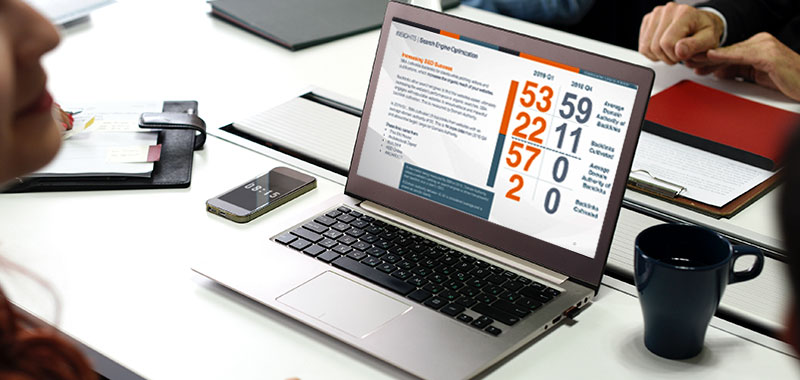 As the media landscape evolves, Stoner Bunting merges traditional PR tactics with modern SEO metrics for a more accurate look at campaign effectiveness.
Trade publications are moving content online to reach target audiences on the medium they prefer most. This is the new model for media in the digital age.
As media and audience traffic goes increasingly digital, it's important for PR departments to be able to prove the value of their campaigns. The success of a marketing campaign is often measured by how it influences the customer journey. But the success of a PR campaign is tied to a target audience's perception, which is in constant flux and, therefore, tricky to quantify.
The challenge is, most people want marketing-type results and metrics from PR, so it's up to PR teams to respond accordingly.
Measuring Campaign Success with SEO Metrics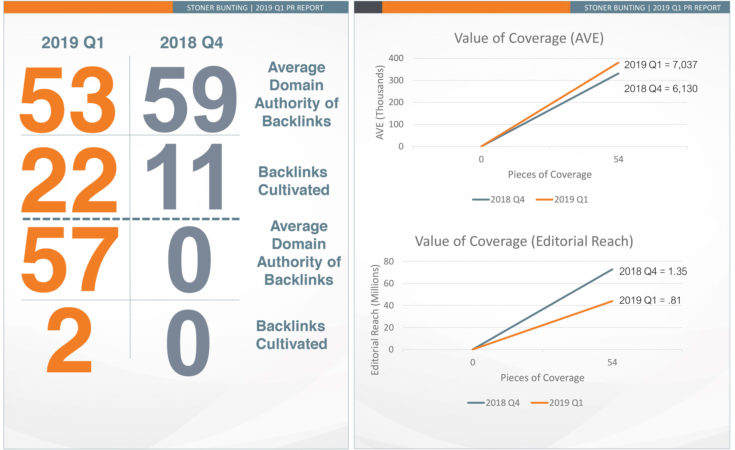 Advertising Value Equivalency (AVE) has long been the PR industry's standard metric to quantify the value of editorial placements. Amid the changing media landscape, AVE is useful for showing the value of coverage earned, but just as impressions can't fully measure the effectiveness of an advertising campaign, it should not be the sole measurement used to track the effectiveness of a PR campaign. It is difficult to assess the true engagement value of an editorial placement based on the value of its advertising equivalent.
However, two key SEO metrics—backlinks and domain authority—offer a more accurate measurement of PR performance because they can show improvement in the reputation of a your website. Meaning, they directly measure how much higher your site ranks in relevant searches by your target audience, creating more exposure for your brand. By implementing Search Engine Optimization (SEO) analytics into the PR reporting process, you're able to see how your brand's presence is growing online, with quantifiable numbers.
While much of the industry still focuses on AVE, Stoner Bunting's forward-looking PR reporting tactics include backlinks and domain authority for a more complete picture of your PR ROI. Combining traditional methods like AVE with newer SEO metrics allows us to show how our PR efforts contribute to an overall increase in the relevancy—and, therefore, awareness—of your website and brand.
SEO, Backlinks and Your Target Audience
Stoner Bunting's specialty is connecting clients with the right audience, not just an audience. This expertise gives you an extra boost, because the backlinks earned are relatable and, more importantly, reputable. A relatable source of a backlink is one similar in content to the site being referenced, so the crawlers can jump from their site to yours with a better context. A reputable backlink is one that comes from a website with unique content that crawlers see as a reliable source of information.
Less reputable sites churn out thousands of pieces of content directly copied from other online sources to increase their ad revenue, and those pieces of content often include backlinks. But search engine crawlers—the bots that control website display rankings—penalize domains tied to these spam-littered sites. Why?
Say, for example, your press release is pushed through an online newswire or content aggregation site. The release will be picked up by thousands of websites, each providing a backlink to your site.
On the surface, that seems like a good thing because it shows a spike in cultivated backlinks. However, those links come from sites that aren't relatable (i.e. content aggregators often have no relation to you or your audience) or reputable (i.e. search engines penalize domains featured on content aggregation sites because crawlers see the lack of unique content as spam.) And that works directly against your SEO goals of getting a higher search engine ranking and more exposure.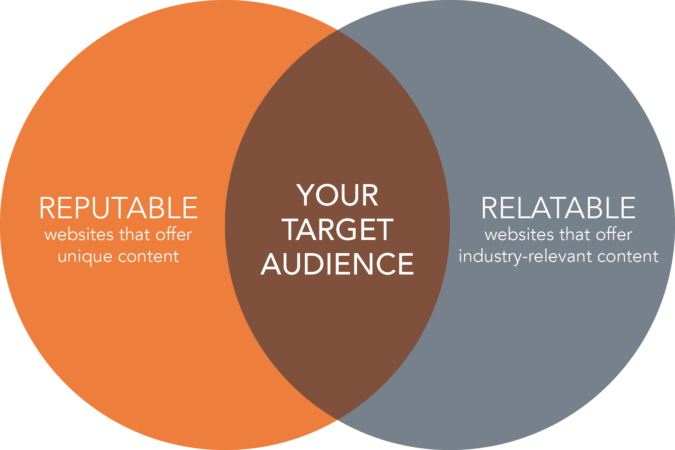 Crawlers are constantly looking at keywords to better understand the content within each backlink. When a reputable site includes a backlink to your site, it allows for the search engine crawlers to efficiently recognize the nature of the content on your site and that your site is reputable. This allows search engines to better associate industry keywords to your site.
When it comes to a new company with a fresh website, it will have zero backlinks and will require online placements for a search engine to begin recognizing the page. Using a combination of traditional PR tactics and digital marketing pitching, Stoner Bunting cultivates backlinks while simultaneously getting your brand news published in relevant industry publications. And our quarterly reporting offers a complete, user-friendly look at how our efforts help your brand grow from month to month.
Are you a new brand searching for the right agency to get your name on the map? Is your company ready to take the next step into Digital PR? Let's connect and see how our team can help yours.