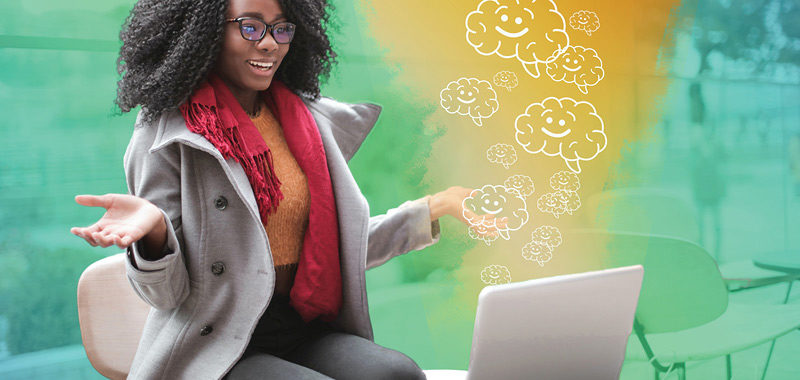 As many individuals are working from home and following CDC social distancing guidelines, the stresses of isolation during COVID-19 can take a toll on mental health. A survey conducted by US health services firm OptumHealth showed that 51 percent of workers said their mental health has suffered during the Coronavirus outbreak. A slightly higher percentage of workers, 54 percent, said their social well-being has worsened.
To increase social engagement, education and collaboration during this unprecedented time of isolation, the architecture and design  industry has increasingly turned to online and virtual technology to not only connect people professionally, but socially, too. A good example of how to thoughtfully go beyond typical efforts of combating isolation through video conferencing meetings and CEUs, the industry has creatively adapted award presentations, design festivals and even happy hour networking events to virtual formats.
Boosting Togetherness: Tuning In to Virtual Award Ceremonies
Two of the industry's leading recognition ceremonies, as well as a top A&D publication have encouraged architects and designers to attend their events online. Hosted by Interior Design, NYCxDESIGN Awards and the 2020 HiP Awards are taking place on Facebook Live this year. Architectural Record presented its Annual Advertising Excellence Awards as a webinar.
Purpose-Driven Virtual Events Support Industry Growth and Creativity
Festivals also have found a new home online, and while it is a new experience that the industry is still learning to navigate, A&D audiences are embracing the idea of sharing good works, innovative products and services and promoting growth online in this unprecedented time.
Virtual Happy Hours: A Purely Social Endeavor
As the A&D community navigates how awards shows and festivals work in during a pandemic, what we all truly miss is engaging on a more personal level. Some firms have implemented virtual happy hours as a less structured way to network, converse and recharge one's social well being.
Virtually Recognizing Achievements and Events Improve Emotional Connections
The A&D industry is an example of how it is possible to balance the mind's desire for collaborative connections with the inability to host and attend in-person events. It is vital to everyone's mental health and well-being to feel that they are still part of a team and are being recognized for new innovations and accomplishments, as well as providing a social outlet. With a little thought, creativity and empathy, companies and organizations are creating events and reimagining celebrations to boost camaraderie during these uncharted times. It's a sign that, despite a rapidly changing professional world, the industry is still strong, and we all still want to connect personally.
Need help with connecting with the industry during the pandemic? We can help. Fill out an inquiry or contact Dana Gulick: dgulick@stonerbunting.com.