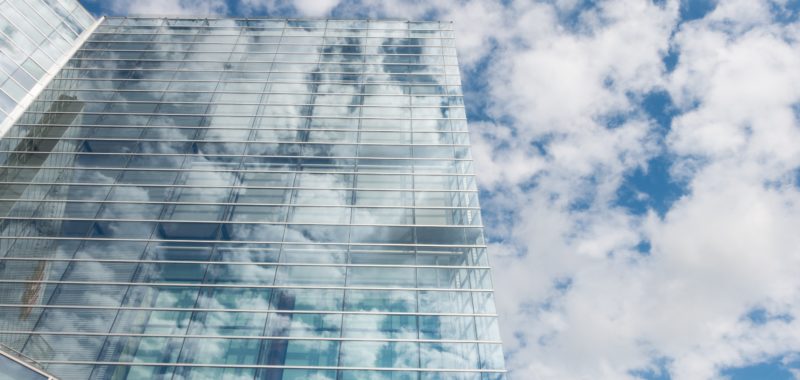 It's the trending buzzword for brands right now: transparency.
More than ever before, consumers want to see brands become more transparent with everything from funding to supply chains to operations. Behind-the-scenes business conduct, the speed of response time and how well companies listen and react to customer concerns are all top of mind right now.
So how does this affect your businesses in the ever-changing social media landscape? Consider the three points below as you look to the future of your company's social media strategy.
Don't Treat Social Media is Ancillary Communication
You can no longer slide by with the bare-minimum social media strategy anymore. Consumers expect to hear from you more often, and social media has become the go-to tool for business information.
Keeping up with post frequency is time consuming and it is becoming increasingly important to have a plan in place to fill your social media channels with content. Developing a content calendar to plan out scheduled content will help keep the flow of information steady, but don't forget to mix in relevant reposts from other accounts that fit with your company's interests and goals. Content needs to be frequent, but it also must be valuable and relevant.
Stop Seeking the Perfect Post
A polished social presence could become a thing of the past for businesses. More candid user- and employee-generated content is beginning to supplement posts with perfectly composed aesthetics. Candid posts often feel more real and genuine to your audiences than product advertising, so they sort of operate like word-of-mouth marketing in the digital realm for your brand. Encouraging your team to post and share cements credibility for your company as they are the ones involved in the day-to-day process.
Obviously, polished content will never completely go away, nor should it. Presenting your products in a visually appealing way is crucial. However, supplementing those posts with real, raw content that depicts what's happening behind the scenes is what consumers want to see in 2019. And asking social followers that use your products and services to share their experiences is fantastic—just be sure to support those posts with likes, retweets etc.
Embrace Ephemeral Content
Ephemeral content has taken all the platforms by storm—can you keep up? Story features and disappearing content (content posted online with a set time limit of visibility) may be seen as a waste for brands—but not so fast. Many businesses have seized this form of content as a more relaxed venue to share fun, candid news or help create a sense of urgency for time-sensitive updates.
However, keeping up with content in these features can put even more pressure on brands to create content. Make sure to check inboxes for mentions and tags as this can be a quick and easy way to generate content for the day.
Change is The Only Social Media Constant
All factors considered, social media is a continuously changing beast that can be challenging to master. However, it is one of the most powerful business tools you possess. Keeping up with the trends can be daunting but ultimately rewarding as you use it to move the needle for your company. Not only can you use it to stay fresh with your customer base, you can learn about what your customers need and work to improve products/services by producing solutions based on real world problems.
For help pulling together or discussing your company's social strategy, contact an expert at Stoner Bunting Advertising or reach out to Kristen Jenkins: kjenkins@stonerbunting.com