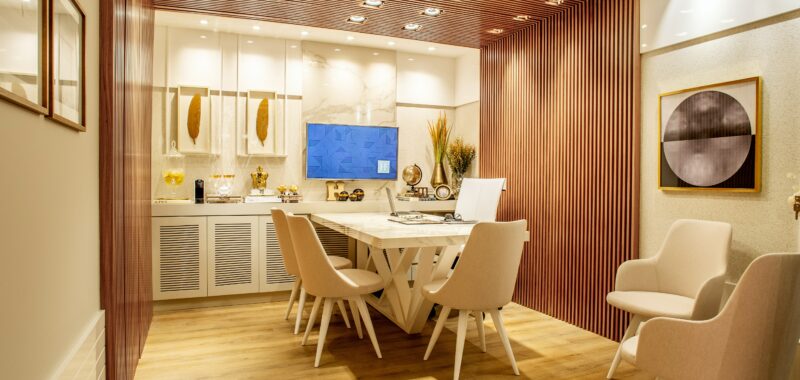 Occupant wellbeing and sustainability are at the forefront of interior design today. The A&D community are increasingly turning to design strategies and building products that benefit both people and planet. With Earth Day upon us, now is a good time to be thinking about the ways to communicate how your products empower the architects and designers in their work to create buildings and interior spaces that benefit .
One key area of focus is biophilic design, which provides building occupants with an opportunity to strengthen their relationship with nature by connecting the interiors of homes, offices, schools, hospitals, sports/recreational facilities, and more to the outdoors. Study after study continues to show that biophilic design helps people feel positive emotions and pleasure, increased focus, feelings of relaxation,  decreased anger, and more. Though biophilic design is primarily a strategy for occupant wellbeing, in some cases it can also incorporate best practices in sustainable design by incorporating products that include characteristics like recycled and recyclable materials, longer lifecycles, and the ability to optimize air quality.
Good biophillic design starts with the right material and product selections. And whether it's Earth Day or not, biophilic design offers a chhance to showcase how your products contribute to occupant wellbeing or sustainable building practices—or both.
So when marketing your product lines, it's crucial to not only the talk about the aesthetic and performance merits of your products, but to actually show them in action and tell compelling stories around how architects and designers and have successfully used them in projects than connect spaces to nature.
What does Biophilic Design Look Like?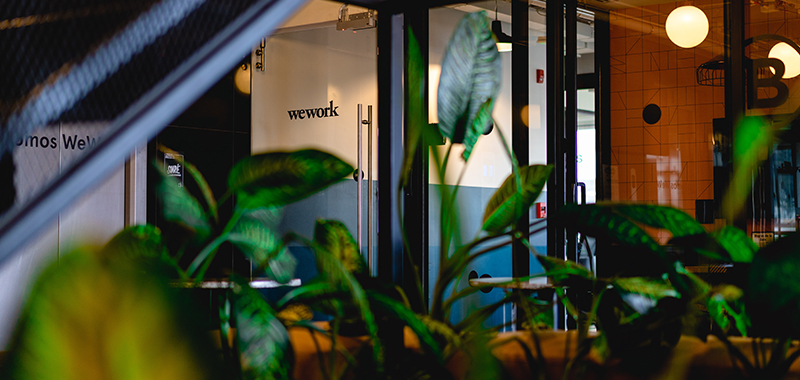 At its simplest, biophilic design is a mimicry in the built world of materials, textures, patterns, and shapes that occur in the natural world. That can be achieved through direct incorporation of natural elements, like flora and fauna; nature-inspired design elements, such as wood- and stone-look surfaces; and/or interaction with nature, such as sight lines to or the selection and positioning of ceiling and wall elements that move natural light around a room.
It is important to add that the materials used for biophilic design purposes don't necessarily need to be immediately derived from nature, if they remind us of our connection to it. Being surrounded by design elements that mimic nature and blur the stark boundaries between the indoors and outdoors are crucial to making design "biophilic."
How to use biophilic design as a leverage point for marketing your products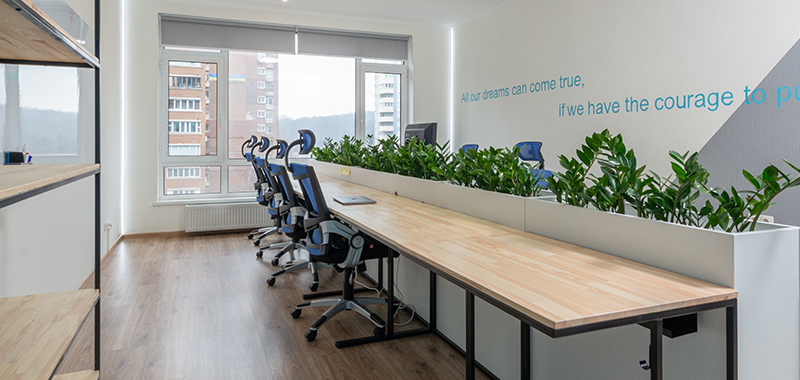 Show examples of how your building products fit into a current interior design trend is an excellent way to appeal to designers.
The ways biophilia fits into the resurgence of maximalism is one example. We have seen a recent surge of what's being called  modern maximalism in interior design. Instead of the negative space, sharp edges, and simplicity of minimalist interiors, the design community is increasingly shifting toward spaces with immediate personality, layered textures, and designs.
This trend works well in both residential and commercial spaces and given the propensity of maximalism to incorporate a wide array of color palettes and textures, biophilic elements fit in very well.
How can your biophilic building product fit into the landscape of a maximalist living room, or even a commercial building/space?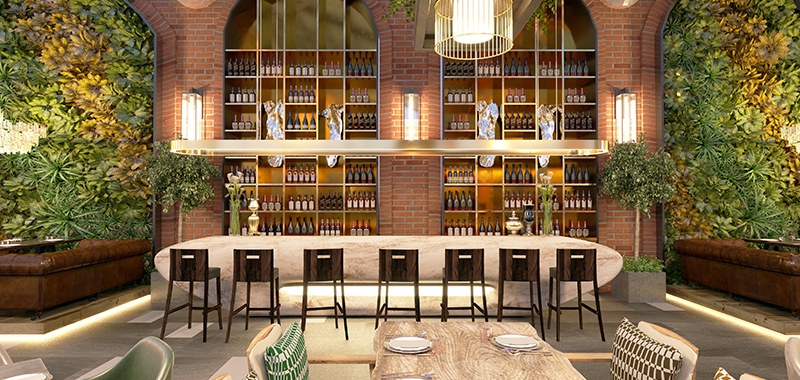 Leverage a chance to be "green."
Aside from making the most of current trends, another way to successfully market your product is to highlight how It contributes to transforming buildings and communities into healthier, more sustainable environments for people and our planet.
Qualities like the products' durability and lifespan, low VOC emissions, and the responsible sourcing of materials are good ways to make connections between your product and biophilic design principles.
Use the lens of sustainability when communicating stories about your products and discuss the ways designers are using them to connect people to nature in both direct and indirect ways.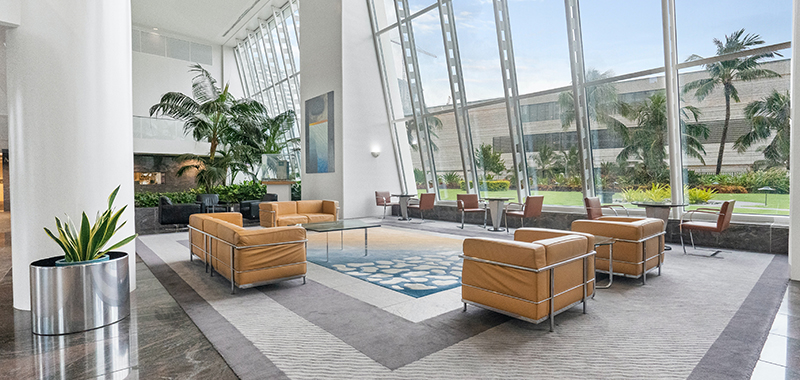 Show how your products can be remarkably restorative.
Especially on the heels of a global pandemic, people are searching for ways to feel restored; to brighten their lives, homes, and businesses; and to forge new connections.
Emphasize the power of your products to contribute to the restorative and healing nature of a space. Never underestimate the power of individual design elements to bring an entire space together and make it more welcoming and calming.
Show how one of your products, as a single element of a space, can contribute to a more calming atmosphere that's in harmony with nature. If your product designed for commercial applications, focus on the wellbeing of individuals in the space and how being a part of this space will improve both their mental and physical health.
Your products can contribute to heightening productivity and wellness of individuals in whatever space it is intended for, but the connection between nature, wellness, and your products should be well established in the way you market them.
Looking for creative ways to showcase your brand and products and how the supports growing design trends? Fill out an inquiry or contact Dana Gulick: dgulick@stonerbunting.com.