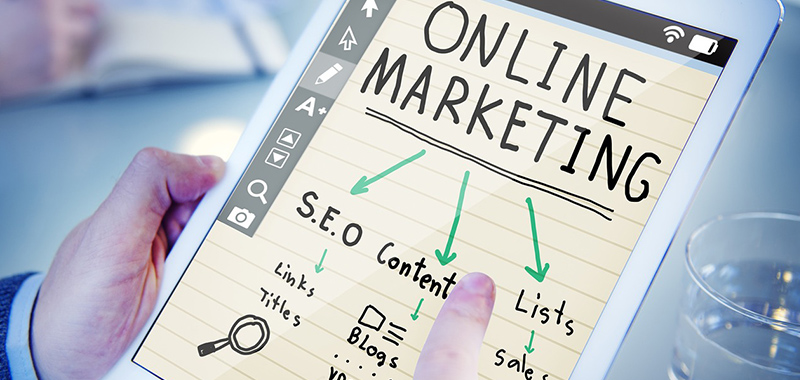 From advanced artificial intelligence to influencer marketing, brands have more tools than ever to effectively and efficiently reach their target audiences. B2B marketers in the home and building products industry are often more cautious and slower to experiment with new digital marketing opportunities than their B2C counterparts. However, new and growing trends have the potential to change the way B2B marketers think, effecting budgets and outcomes across the industry.
We've compiled a list of four digital marketing trends that are important for our industry partners to better understand and utilize. 2017 might be a year of change and uncertainty, but crafting an effective digital strategy shows foresight and adds value to traditional and cross-platform marketing plans.
Content Marketing is (Still) King
Successful brands in the home and building product industry know they must have well-rounded and immersive content. In fact, content marketing was reported by the most respondents (29%) as a top priority in 2017, according to Adobe's 2017 Digital Trends report. More over, creating compelling content that supports the customer experience was cited as one of the most exciting opportunities for 2017 marketers (as it was in the 2016 survey as well).
Here at Stoner Bunting, we help clients achieve this by developing effective strategies that combine social media, public relations, paid media placements, email marketing and inbound marketing. Being always present without overwhelming your audience is key to driving traffic and generating leads.
Social Influencers Diversify, Specialize, and Grow Exponentially
Stacy DeBroff, CEO and founder of Influence-Central, was recently quoted in Forbes saying, "As we move into 2017, consumers will be entrenched more deeply within the social web, immersing themselves in increasingly diverse and broadening circles of discerning opinions. We've never had more on-call peers to advise us — from peer advisors to specialists and trend-spotters." While this was in response to her work with 350 mostly consumer-facing national brands, the same is true in the A&D industry, where peers and opinion leaders often have far more clout than companies and brands.
The PR team at Stoner Bunting is no stranger to social influencers, having organized special events, dinners and blog tours surrounding trade shows and other industry-focused gatherings. They provide outlets for people to connect and share, without feeling of being hounded to buy products or overcommit. Building trust is a funny thing, isn't it?
People Want Images, Video and Infographics
Considering YouTube reaches more 18-34 and 18-49 year-olds than any cable network in the U.S., Facebook users upload 350 million photos per day and Twitter reported that last year that its video Tweets had increased 50% in the first six months of the year, this trend is playing out right in front of our multitasking eyes. If you want to grow social media engagement without increasing your budget, turn to images and video. The right visuals add interest and stopping power, and help key components of your content marketing strategy stand out from mundane and everyday posts of your competitors. The same goes for Infographics, which not only continue to perform well, but pack a strong combination of visual appeal and enormous amount of data and information. All of this in one, cohesive and reusable package? It's a no brainer!
The Bond with Our Mobile Device Deepens
Mobile devices and smartphones will continue to add functionality through innovative applications, services and rapidly improving technology. As our devices get faster and more intuitive, they will become even more ingrained into our daily patterns and connected. This is an opportunity for home and building product brands to establish and deeper connection with their audiences. However, it is also a threat as disruptive brand messages are all falling out of favor. People don't want to be bothered by pop-up advertising and blatantly biased content. Yet, these same individuals happily devote hours of their time to social media and immerse themselves with sponsored, branded content. Striking the right balance here is tricky, but crucial.
Taking the Next Step
To establish your brand as a leader in the industry through engaging, cross-platform digital marketing initiatives, contact us today. We have the industry knowledge, experience and the necessary tools to craft and execute a cohesive strategy. Happy creating!