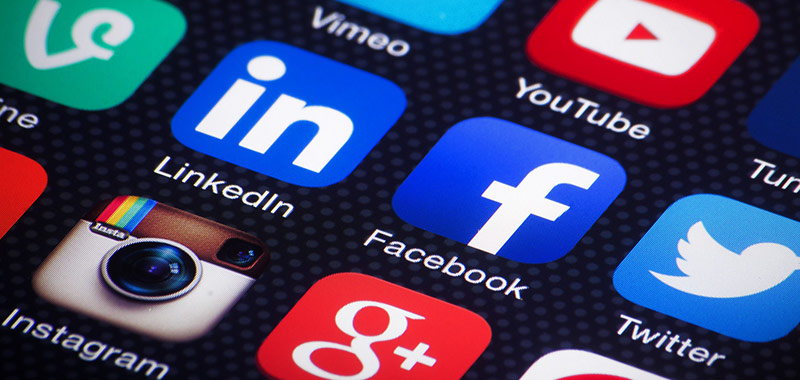 We are fortunate to work in an incredible industry, one that is filled with fantastic products and brands aimed at everyone from middle-class consumers in suburbia to the influential and powerful movers and shakers of the architecture and design world.
From one of the largest gypsum suppliers in the country, to architectural metal fabricators, to Finnish soapstone fireplace manufacturers, we are often tasked with executing social media strategies for brands that have extremely narrow and hard-to-reach audiences. Some of these brands and products are about as niche as niche gets, but through a combination of experience, planning, strategy, and education, we make it work.
Below are some tips and tricks from two influential industry blogs that align with our social media development strategy and offer helpful hints for home and building product companies out there looking to break through the onslaught of social media noise out there.
Think Like a Whizard
Our friends at Whizard Strategy, who just so happen to also be experts in the building material industry, offer some great tips for implementing a social media strategy. The Internet (more specifically social media) is a big empty space, and can be extremely intimidating for companies with little existing presence. However, with effective, educational content tailored to the right audience, this space begins to shrink. If you are just starting out on social media, or are looking for a change of pace, follow these 6 steps to success:
1 | Set Up a Blog
Anyone can set up and start a blog a little or no cost.  It's as easy as going to www.wordpress.com.  The secret to having a successful blog — meaning one that pops up in search results — is posting content to it on a regular basis and making sure that you link your website to every post.
2 | People Like Doing Business with a Real Person
Put someone in charge of all social media.  No it doesn't have to be their only job, but they will become the "face" of your company.  When they post, it will be "Josh, from Acme Building Products."
3 | Have Your Social Media Person Set Up Accounts on LinkedIn, Twitter, Google Plus and Other Appropriate Social Media Sites
This is their business account, which is separate from their personal account.  You don't want inappropriate party photos — or worse — getting mixed up with the company.  You could probably set accounts based on a fictitious person but I'll leave the ethics of that up to you.
4 | Find the Right LinkedIn Groups for your Business and Join Them
For building material marketers, they can reach many of their channel customers through LinkedIn groups such as the Roofing Contractor or Kitchen Dealer or Architect groups. Individuals can join these groups while companies cannot.
5 | Join Google+
While many people are trying to figure out the value of Google+, there is one very important reason to belong.  Google is looking for helpful information that answers a search query and values it over sales messages.
6 | Establish the Process and Boundaries for your Social Media Program
You can take an active or passive approach to social media. With an active approach, the lead person is online frequently making comments and responding to others. With a passive approach everything you do is planned and has time for approvals, if required. An example of a passive approach is to post to your blog once a week. These posts can be written in advance and then posted.
Learning From Established Brands
While Whizard Strategy offers great tips for establishing a social media presence and creating specific social media campaigns for product launches, sometimes it is best to take inspiration from larger, more established brands with a strong digital presence.
Social Media Today recently published an article discussing how startups and new brands can learn and absorb from the expertise and social know-how of proven companies. What Startups Can Learn From Established Brands on Social Media provides four ways to emulate the successes of industry giants:
1 | Steadily Scale Your Social Media Marketing Efforts
New businesses are eager to find the right tools for developing a successful marketing strategy. Fortunately, social media provides the opportunity to market broadly with minimal cost — but there are many different networks to choose from. Take a look at how the established brands within your startup's industry are growing on social and try to set that pace for your business. Too much, too soon can spam the social scene with unimportant posts, or result in sudden lack of content. Quality is more important than quantity, so identify which platform is best to start with and grow from there at a pace that is comfortable for your own business.
2 | Recognize (and Use!) Social Media as a Powerful Customer Service Tool
Providing customer service is an impactful way for startups to utilize social media. Customers expect instant replies, and monitoring and responding through your social accounts is a great way to meet that demand and help turn customers into brand advocates. Larger brands do well with this, as they usually form teams responsible for responding to social inquiries. Just because your startup is smaller, it doesn't mean you can't have this type of dedicated team or team member ready and waiting to reply. However, since two-way conversations on social networks are critical customer service gateways, whoever is charged with responding must remain committed to the task.
3 | Select the Right Social Media Platform(s) for Your Business
Every industry has specific social platforms that work best to reach desired customers. For example, visual social networks like Instagram and Pinterest are particularly effective for the fashion industry, whereas the technology community often gravitates toward Twitter for brand-building. Established brands already have a clear overview of which platforms are most effective in getting their content and message across. Look to others (even fellow startups) in your industry and identify which platforms are most relevant for promoting what your business has to offer. This will help to define your startup's social media presence more strategically and achieve your overall goal of brand awareness.
4 | Maximize Social Media as a Recruitment Tool
The entrepreneurial startup spirit is increasingly more attractive these days to both recent graduates and established professionals. Social media is the perfect way to tap into the pool of available talent, but it can be a challenge to promote job vacancies on Twitter or Facebook, successfully. It's important to identify the qualities you would like in a new hire, and to know which social platforms will offer access to prospective employees that will ultimately foster business growth. Take a look at larger brands' recruitment posts to see how they are reaching out for job openings. Find out if they are using Facebook or Instagram and evaluate how people are responding to their posts. Is one platform more successful than another? Big companies have mastered the art of identifying top talent and knowing who to bring into the company.