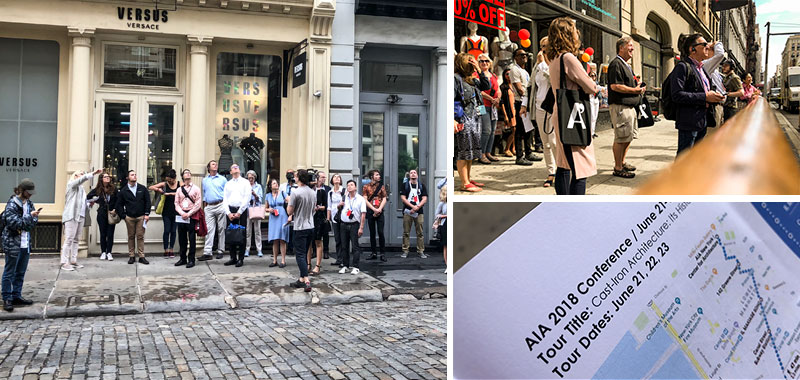 For practicing architects, continuing education units (CEUs) are fundamental to staying abreast of the latest developments in the dynamic design industry.
But they are not only important to professional development, they are necessary to continue practicing in the majority of US states. Most state licensing bodies have CEU requirements, and so do many professional trade associations. This means many architects are required to earn continuing education credits (CECs) every year to renew their state licenses and to fulfill membership requirements with influential industry organizations, like the American Institute of Architects (AIA).
That makes CEUs a key marketing tool: they're a direct line for home and building product manufacturers to reach A&D audiences with useful industry information. Developing CEU courses that are AIA-accredited positions your brand as an industry thought leader and, more importantly, a valued partner to your architect audience, since every year they will need to collect CECs to stay licensed and relevant.
CEUs can be used to reach architects already in your database of contacts, and also to attract and engage new architects who aren't currently familiar or who don't currently work with your company.
Here are some tips and tactics for creating and distributing them.
Using Continuing Education Units to Grow Your Business
Here are five ways to maximize CEUs to nurture existing architect relationships and/or grow new architect contacts in the industry.
Repurpose an existing CEU by recording it and making it a video distance learning course. Host it on your own website and promote through your database.
Present an existing CEU in an exciting face-to-face manner. This could be a lunch and learn or evening learning event in specific markets. Include refreshments and suggest architects bring a guest so that you can add new names to your list.
Develop a new CEU with a media partner. Negotiate promotion through this partner to leverage their media list for new contacts. Also promote to your own list of architects.
Partner with one or more manufacturers with complementary products or solutions. Developing a CEU together can minimize expenses and increase contacts.
Partner with another manufacturer to present individual CEUs back-to-back at an event designed to fast-track architects in their collection of annual learning units. Double the amount of continuing education units an architect can acquire in one sitting and double contacts you collect by sharing with your partner.
Getting Architects to Take Your CEUs
Here are four ideas for making your CEUs attractive to busy, time-strapped professionals, so that your CEUs are successful and have high completion rates.
Make it as easy as possible for architects to find and take your CEUs. List them on your website and include them in the AIAU continuing education section of the AIA website.
Advertise your CEUs and drive traffic to them with email marketing.
For in-person CEU events, make them more than just business. Include some fun if you can. Examples could be showing a movie of relevance and/or conducting a tour of an architecturally significant building where your product or solution can be viewed.
Include refreshments. Asking working professionals to take their lunch or dinner hour to learn is asking a lot, so make sure you offer them good food and drinks.
No matter what path you choose for the content of a CEU, it's certain to reach the architectural community and offer architects and designers information that's beneficial to their craft and careers. And because your brand is attached to it, it's a win-win for everyone.
If you're ready for help with CEU development, modern marketing tactics and integrated campaign planning, contact us today.