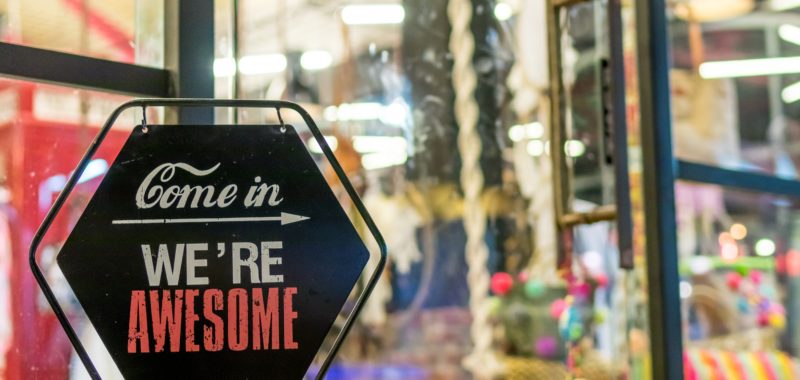 When it comes to marketing and advertising home and building products, your ultimate goal is to get your target audience to buy into your products.
So the default approach to raising awareness for and selling those products goes something along the lines of:
"Look at this! This is our brand-new product. Here's what it is and here's what it does. You should specify it and install it because it's great. Just look at all these great details…."
This is the basis of sales collateral. It's direct, head-on approach. The focus is entirely on specific products, and it can be effective at the top of the sales funnel in raising awareness about your new products (or old products that need visibility). But it's significantly less effective in moving your target audience much further down the funnel, and even less so in building brand loyalty. Mainly because your target audience is likely some combination of architects, specifiers, designers, developers, builders, general contractors or installers—which means they're talented, intelligent people. And talented, intelligent people don't like to feel marketed to.
That's where strategic content enters into your marketing and advertising strategy. It's most effective because it's marketing without really being "marketing."
So What it is Strategic Content?
If sales collateral is the head-on approach, it's easiest to think of strategic content as a side door. It's a tactic that's less about touting the features and benefits of a product or service and more about attaching your brand to content that offers industry solutions and problem-solving techniques—information that gives your target real value in their professional world. So the effect of strategic marketing feels more useful, meaningful and "authentic" than direct advertising and marketing (i.e. sales collateral).
The kinds of content that fall under the umbrella of strategic content can be any number of useful or compelling value-added narratives. Here are just a few.
How-To's
Living in a DIY consumer world, most of us are quite familiar with how-to content—mainly through the form of articles, infographics and videos. However, in the B2B world, these are just as valuable, especially for contractors—when installation methods are key. Equipping your audience with right messaging though specific how-to information can be highly valuable as you're meeting them right where they are and allowing them to do their job more effectively—whether it's installing a new ceiling tile or understanding the right way to specify your product/service.
Testimonials
These are stories that are adjacent to sales collateral—stories that don't focus specifically on building products and their benefits, but rather the people and professionals who engage with those products and whose jobs and lives are made easier or better because of it. Attaching your brand to testimonials from designers whose creative visions are enhanced by your products or installers who were able to solve installation challenges with the help of your products has more immediate impact than straightforward product marketing. There's a crucial human element to these narratives that allow them to connect.
Case Studies
Another piece of content to engage your audience is through case studies. Case studies are ideal in highlighting your companies' diverse capabilities and communicating just how the use your products and/or services improved a property and added value. Case studies are ideal when you're looking to share a notable project in which your target audience may have faced a particular challenge at the onset. The development of a case study allow you to further explain how your product and/or service helped to remedy the issue, while inserting testimonials on behalf of key stakeholders involved. The best part is that case studies can take other forms—whether it be written or video.
Continuing Education Units
Each year, architects are required to meet a number of educational credits. Continuing Education Units—or better known as CEUs—provide a direct form of communication about your product and/or service through a means that is more educational in nature. While the CEU itself can't be all about your product/service, it does include specific subject matters that helps to inform your audience on the use and things to consider when specifying product.
Architectural Image Galleries
Visual content resonates quickly and easily to the end-user. Offering image galleries of work is a simple and practical way to showcase your product and equips your audience with greater exposure to your brand in a more memorable and notable way. This type of content can be shown through a video slideshow and used as a great visual tool on the website and through social media.
It's important to remember that successful marketing campaigns, especially in the B2B world of building products, rely on a balanced mix of sales collateral and strategic content.
For more on creating strategic content — or sales collateral — contact an expert at Stoner Bunting Advertising or reach out to Kristen Jenkins: kjenkins@stonerbunting.com