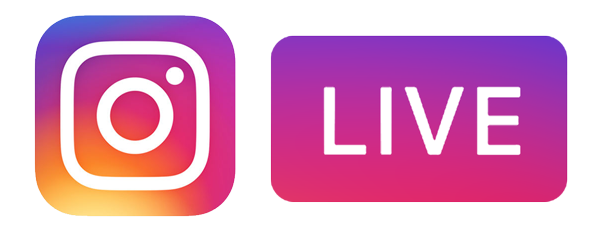 In the wake of COVID-19, marketers are working remotely, leveraging digital tools in new ways to stay connected and engaged with clients.
For building product manufacturers, Instagram Live is an effective tool for reaching your audiences and keep them informed on industry trends and your products. It's also away to increase your visibility and continue to build relationships with new prospects.
Also note that when you open Instagram, Live stories are always the first thing you see in the stream of stories. This isn't coincidence—Live stories take precedence over typical stories. And once you've gone Live, your story will be the first thing followers see and can click on.
But there are some key elements to doing Instagram Live effectively. Here are 5 tips to make the most out of the format of going live:
1. Invite an industry expert
You don't have to go live alone. Invite an industry expert to discuss trending topics remotely. To do this, tap the icon with two smiley faces next to the comment field. This will bring up a menu box with a list of people you can go live with. Select your specific expert and tap the add button. The screen will be split horizontally, and their stream will show up under your own. This creates a forum for discussion and engagement with your viewers.
2. Test out production basics beforehand
There's nothing worse than going live without testing your sound and video quality and having everyone watch you fail. Test it out with a friend. Find a quiet and clean room for minimum distractions. Charge your phone. And face a window or light source so you don't appear too dark on screen. Learn what works and what doesn't work. In order to keep viewers watching, you need to keep them engaged—and you'll have a very small window of time to do that. Don't waste it with easily avoidable technical difficulties.
3. Let followers know you're going live
Just like the marketing of your brand and products, awareness is a huge part of the Instagram Live game. It's best practice tease your Live event beforehand by getting the word out to followers. Post a story to let followers know what time you're going live (include the time zone!) and what you'll be discussing. And you don't have to limit that teaser to Instagram—share the same story on Facebook or Twitter. This gives your viewers a heads up and it will maximize your reach.
4. See who's watching
To see who's watching your Live video, tap the eye icon on the top left corner of your screen. This will give you an idea of who's interested and what content you should produce. It's also a great metric to cross reference with your pre-live post and with your sales team's prospect list.
5. Answer questions
Instagram Live is at its best as a dialog, not a monolog. Engage with your viewers. Watch comments flow in and answer them as you can. Be prepared. Think about questions that are asked frequently and have ready answers so that you can nurture more useful and meaningful conversation. This is a great way to be transparent and engage directly with your followers. It shows your audience you're approachable and that you care about them.
Going live on Instagram can seem daunting, but it's a hugely beneficial tool for your brand. And it's a great way to keep your audiences engaged while they're working remotely.
Need support with creative marketing strategies during social distancing? We can help. Fill out an inquiry or contact Dana Gulick: dgulick@stonerbunting.com.