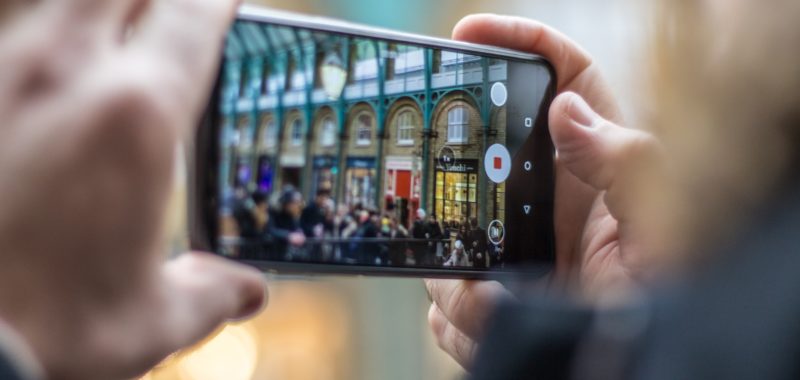 Creating video marketing content doesn't always have to be a large-scale production.
That's especially true when it comes to your social media strategy. You already know posting video to your social platforms increases the likelihood of your posts being viewed. But how you create your video content for your social presences—and your expectations of its quality—may be a little more of a gray area.
Here are three things to consider when creating social video strategies and content for your building products and your brand.
Be brief.
Short videos distill your message into tight, compact selling points for your building products and your brand. And keeping things short is perfect for the ephemeral nature of social media. But what's more, video shorts are flexible enough to work beyond social platforms and formats—there are also the channels of your own website, YouTube, email marketing and more. That kind of versatility can help garner more engagement from your target audiences because it offers opportunities for more audience touchpoints, and it meets users on the medium they prefer.
Be less picky.
The more prevalent video has become on social channels, the more the expectations of its production quality have evolved. Not every video you post needs to be a polished cinematic masterpiece. In fact, candid video is increasing in its effectiveness as users are trending toward viewing it as a more "authentic" brand representation than slickly produced marketing videos. Everything you post should be in line with you brand narrative, of course, but using a mix of candid videos and more polished pieces will find you more success than posting highly produced videos alone. The other benefit of candid video? It's faster and less expensive to create. So as long as they're on brand, don't be afraid to include some raw iPhone shorts or a even gif among your more polished product videos.
Be engaging.
In most cases, your audiences don't like to feel marketed to—they want to engage with brands they feel are authentic and genuinely interested in delighting them and helping to make their jobs easier. Whether it's a testimonial, a building product spotlight, a branding piece, or how-to video, having a clear, creative "narrative"—even if that narrative is only 5 seconds long—will help you better connect with your audience. A sense of creative flair video can help create trust are make a personal emotional connection to your brand or product—and, ultimately, spur action.
Creating short video content for your brand isn't as complicated as you might think. And the more video you post, the better your odds are at engaging a bigger audience.
Need help pulling together you company's video strategy? Contact Patrick Kirchner: pkirchner@stonerbunting.com or fill out an inquiry for marketing support. Visit our video services page to see a sampling of our work.