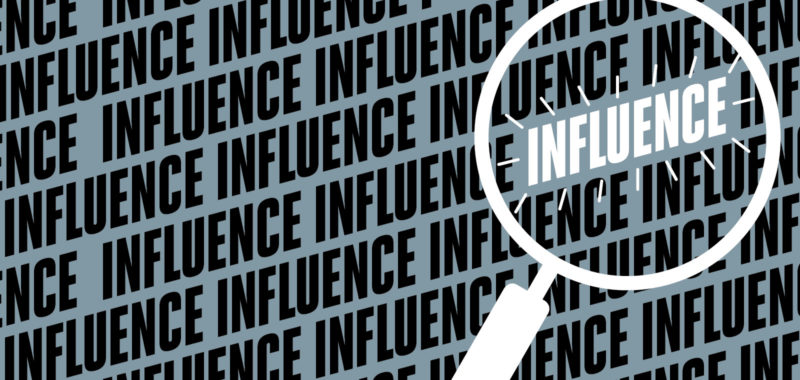 Influencer marketing is all about tapping into others that have a social following and are capable of promoting and selling your brand's products or services.
With a better understanding of the importance of influencer marketing, it's critical to take the next step in actually finding influencers who are capable of promoting your brand while increasing engagement and, ultimately, boosting sales.
Here are three ways to find the right influencers for your brand.
Social Media
The simplest way you can seek influencers on social media is through social media. By monitoring your social activity and those who are tagging and mentioning you will often yield great return. Find those who are already talking about your brand and sharing your products or services with their audience. These are the people that are already invested and have a personal or emotional connection to your offerings and believe it's good enough share with their following—through no paid endorsements!  By connecting with these influencers, you are able to build on their love for your product or service and have the opportunity clearly and effectively communicate your brands story and product or service messaging in the future.
Hashtags
Hashtags are a means of organizing and categorizing content posted on social media outlets such as LinkedIn, Twitter, Facebook and Instagram. They allow users to easily find content on a specific topic. By utilizing hashtags, social users gain greater exposure and are able to easily insert themselves into a conversation on a shared topic of interest. You can narrow down specific influencers by searching social media outlets utilizing a hashtag that is relevant to your brand, product or service.
Podcast/Blog Search
Similar to searching online through hashtags, it's also very important to perform a search specifically for topics that pertain to your brand on Podcasts and Blogs. Doing so, you can further define relevant influencers in the space and determine if they would be a good fit for your brand and able to effectively promote your product/service.
While there are several other ways to find influencers, these are a solid starting place to narrow your search and gauge interest. As you grow and get more comfortable in relationships with influencers, you'll be able to expand your reach even further.
To start an influencer marketing campaign, please fill out an inquiry or contact Dana Gulick: dgulick@stonerbunting.com.