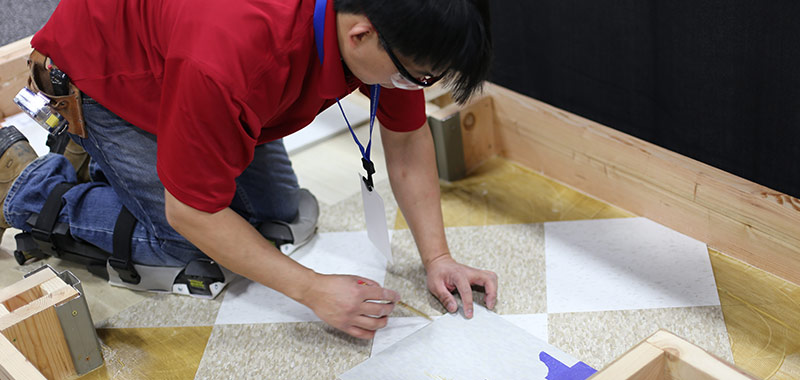 Construction and building product manufacturers need skilled laborers, and they need them now. Despite steadily increasing pay, better benefits, and near-constant demand for talented professionals, the skills gap in the labor market continues to increase as Millennials and younger Generation Xers increasingly make college a priority over technical and vocational school.
This focus on four-year college programs is a result of several societal shifts concerning education, including placing a focus on academic prowess rather than learning a trade, which for many parents is a way to ensure their child's future success (a common misconception). Skilled labor jobs can also be physically demanding, making it an unattractive profession for those who are looking for a more sedentary line of work. Regardless of the reason, and there are many more than what is mentioned above, this drop in highly trained laborers is troubling.
While this is a national problem, specific regions of the United States are feeling the heat like never before. Do you live in the Northeast or Great Lakes area? If so, you better hope you don't need a roof replaced, furnace repaired, custom cabinetry designed, or floor installed in the next 10 years.
Nothing New
While this historic shortage of skilled-trade workers is alarming, and potentially disastrous for companies and organizations that rely on younger generations to take the wheel, this problem has been growing for some time.
Two years ago, Forbes published an article on three years of labor and hiring data (2010-2012), which outlined the dire need for skilled talent. The hardest positions to fill were not registered nurses, engineers or web development. They were welders, electricians, machinists and other manufacturing and construction jobs.
"In 2012, 53% of skilled-trade workers in the U.S. were 45 years and older, according to EMSI, and 18.6 % were between the ages of 55 and 64. Contrast those numbers with the overall labor force, where 44 percent of workers were at least 45 years old, and 15.5% of jobs were held by the 55-to-64 demographic." -Forbes
When examining specific states (particularly in the Mid-Atlantic and New England regions), the numbers are even more skewed. In Connecticut, Rhode Island, New Jersey and New Hampshire, over 60% of skilled-trade laborers are over the age of 45. Maine, New York, and Pennsylvania are also among the highest. For the entire Northeast Region, younger generations are increasingly steering clear of skilled labor.
What's Happening?
While there are many reasons for the aging skilled labor force in America, much of the blame comes down to a few key factors. According to Forbes, "The heavy proportion of older skilled-trade workers puts into focus more than just the pending retirement for baby boomers and oft-cited but rarely quantified gap between the skills that employers need and available workers possess. It also touches on the fact that American high schools have largely shifted their focus to preparing students for four-year colleges rather than vocational school."
Again this is nothing new, as for the past few generations, the focus of education has been put on obtaining a college degree, and securing brighter future. However, just as operating machinery, designing flooring and cabinetry, and installing complex HVAC systems doesn't fit everyone's skill-set, neither does college.
Another major setback in the labor force came in the form of the Great Recession of 2007-2009. The construction and manufacturing industries took a major hit during these challenging years, and many workers left the industry completely to return to school, or change careers. Even as the construction industry swings back to pre-recession levels, many of these skilled laborers aren't coming back. In a recent article from the Green Bay Press-Gazette, industry leaders made it clear that "The skilled trades labor shortage is probably the worst I've ever seen since I took over the company in 1994."
Looking into the Future
It is not possible to train hundreds of thousands of skilled laborers overnight, and there is no way to immediately meet the needs of the industry, but there is hope.
With wages slowly growing, and the industry stabilizing, companies are doing all they can to entice employees. This includes providing better working environments, better benefits, and better pay. The increase in competition for jobs means that employees also need to stay on top of their certifications and skills, meaning there has been a rise in continuing education and other training courses.
A very current example of this is INSTALL, the North American alliance of flooring mills, manufacturers, consultants, associations and contractors. The organization works to provide comprehensive training, certification, and lifelong learning to everyone from floor layers to contractors. Not only does this make for more skilled, productive, and happy employees, it allow employees that already have a job to establish a lifelong career, making them marketable commodities to other employers.
ABOVE: INSTALL members take part in a demonstration at the 2015 Design & Construction Week
INSTALL is not alone in the industry, and all of these actions and advances will help to make skilled labor an attractive field again. However, it will take time and effort to convince a new generation of young people to enter a trade instead of moving into a college dorm room. Here's to a bright future for an industry we love.