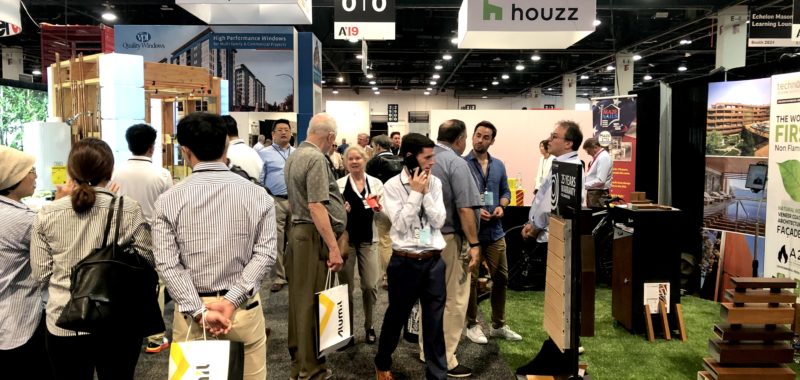 What a difference three months makes! Back in March we shivered our way through Design & Construction Week in a snowy Sin City. Fast forward to June and the sweltering temperatures made us long for the industrial air conditioners at the Las Vegas Convention Center. But the air conditioning wasn't the only thing that delivered in the Central Hall.
We were just as thankful (and impressed) by the hundreds of building product manufacturers, trade media and support services that pulled out all the stops to make AIA Conference on Architecture 2019 a success. This immersive 2-day international architecture expo welcomed thousands of guests from around the globe and provided crowds with a litany of new products, emerging trends and educational opportunities.
While Las Vegas isn't the most architecturally impressive city, with a hodgepodge of lavish hotels mixed with liquor stores, clubs, half-baked malls and three-story Taco Bells, its location and easy access made it attractive to the West Coast A&D community. Attendance certainly dropped from last year's show in New York City, as expected, but the show felt much livelier than Orlando with architects and designers excitedly crisscrossing the floor.
The Stoner Bunting team was among those who spent the day walking the floor from open to close. While we saw just about every booth and manufacturer, a few stood out for exciting new products, booth strategies and trend-setting designs.
Without further ado, here is Part 1 of our top scenes, trends and products from AIA Conference on Architecture 2019:
The Perennial Attention Grabber
A pioneer of the opening glass wall category, NanaWall Systems turned our heads with a trio of attention-grabbing products and demonstrations on the show floor. AcoustiFOLD™ – the industry's first floor-supported folding glass wall that is able to achieve up to STC 45 for commercial settings and interior spaces – made its international debut at AIA 2019. Cero® and ClimaCLEAR™ were also on display, with Cero making its West Coast debut at the show.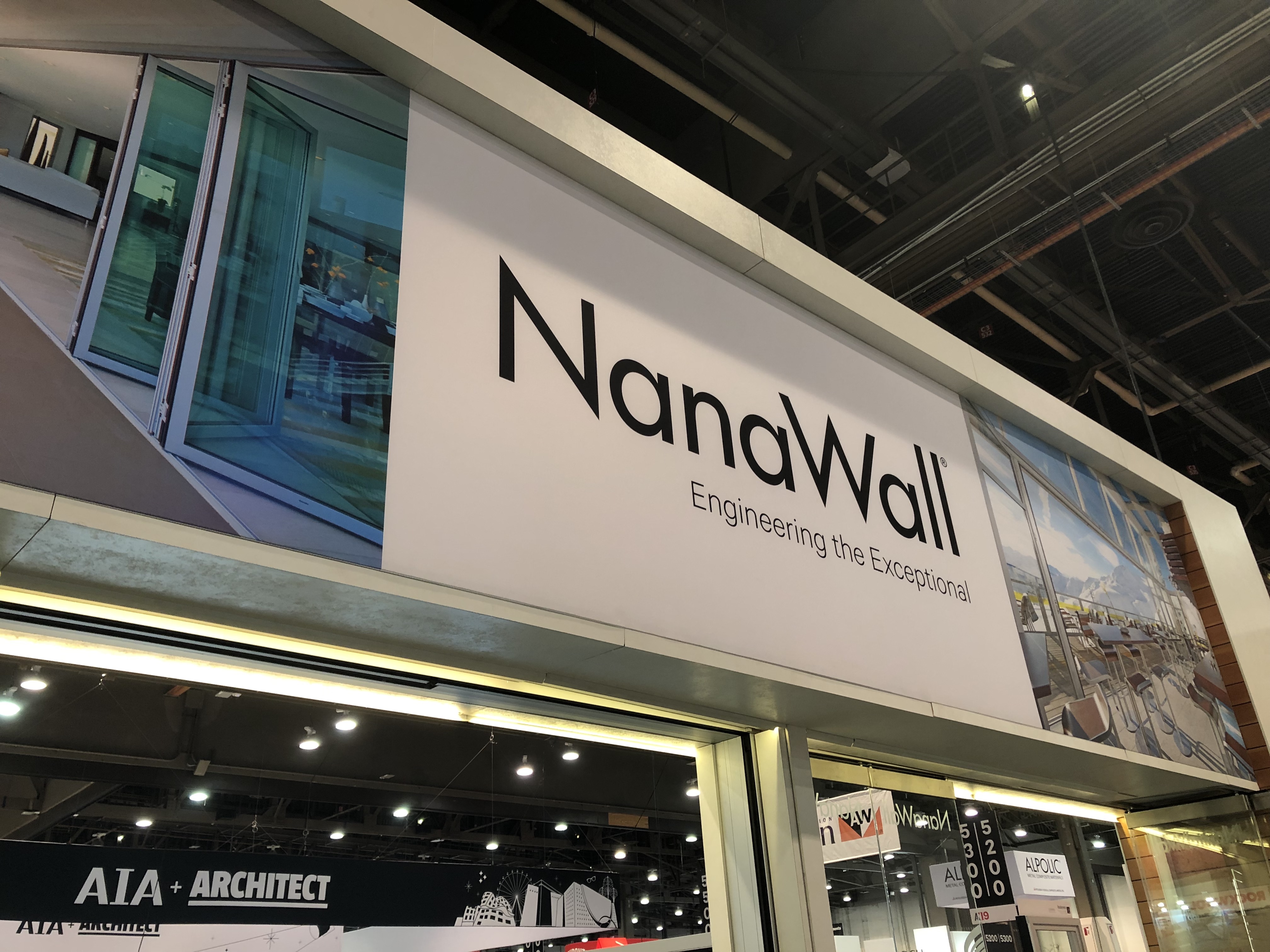 AcoustiFOLD combines sleek acoustically separated aluminum framing and specialized gasketing with sound-enhanced glass to achieve optimal performance and unprecedented levels of external noise reduction. While many spaces that require acoustic privacy used to rely on immovable walls, AcoustiFOLD achieves a range from STC 35 up to STC 45 due to the company's engineering prowess.
Same Dog, New Tricks
Founded and manufactured in Germany, Bahama designs and manufactures a variety of high-quality umbrellas and sun sails. These premium products combine compactness, durability and wind stability with superior aesthetics and materials.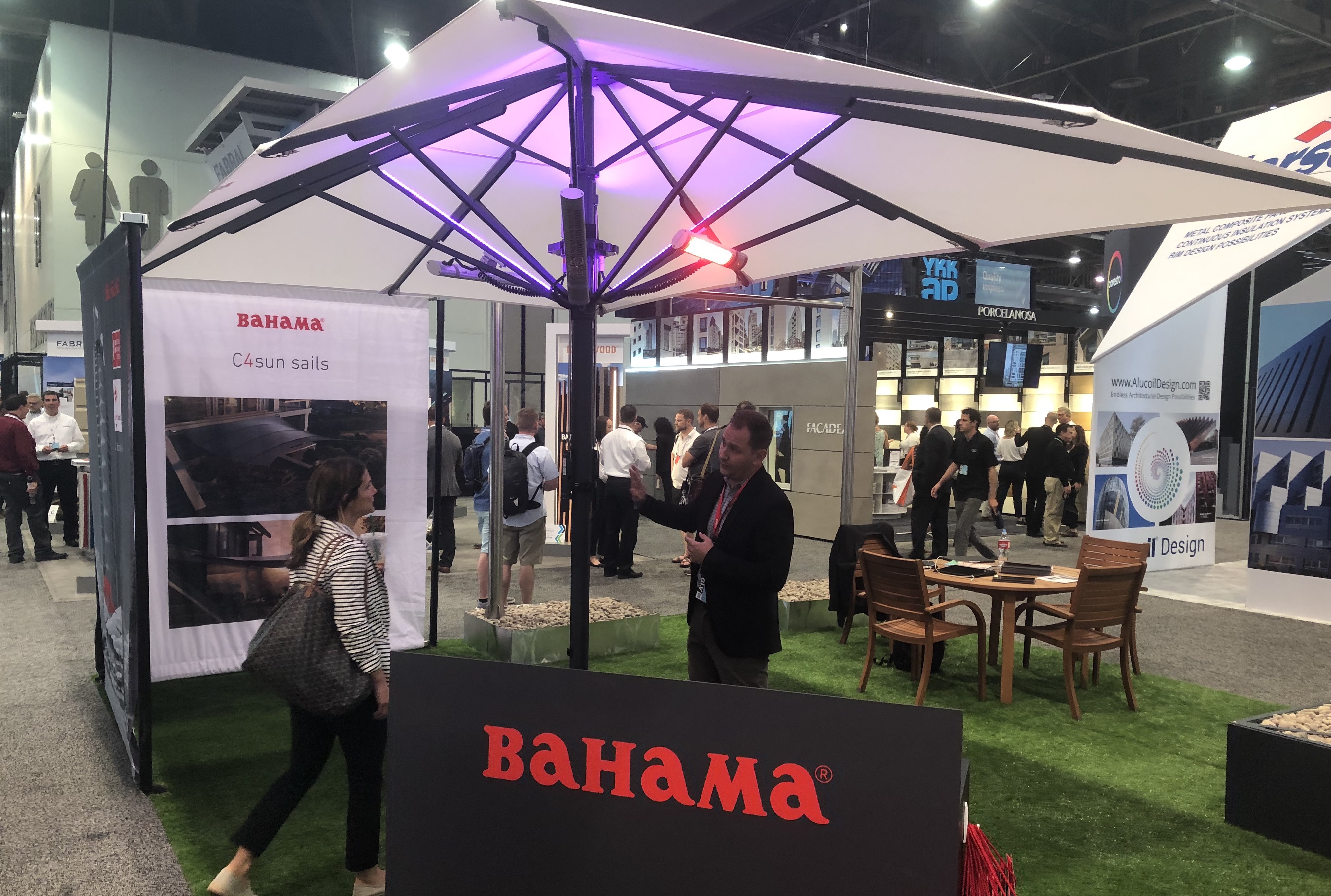 What stood out to us at the show were the plethora of additional features not readily available in other umbrella products. While the umbrellas themselves were impressively built, these add-ons were the star of the show. For example, integrated radiators create warmth by emitting infrared rays without the need for pre-heating required (below). When several are installed, they can be individually turned on or off based on personal preference. Plus, when not in need, the radiators simply fold into the closed structure – no removal necessary.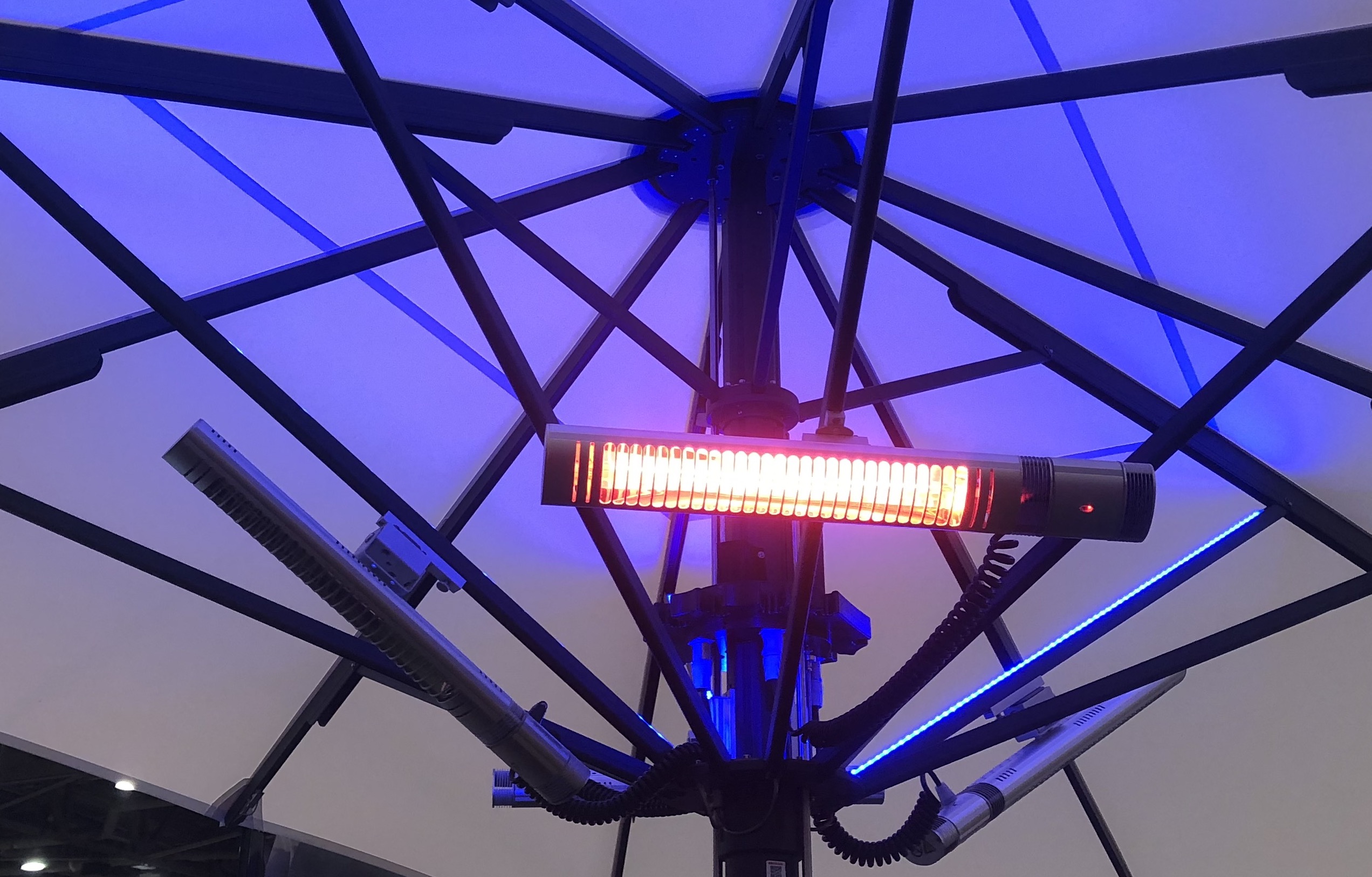 Another impressive feature is a series of textile gutters that allow users to enclose the space between umbrellas with matching fabric. This helps protect against rainwater, wet leaves and bird droppings while matching the existing aesthetic. Other options include integrated televisions, LED lighting, wireless internet, side panels and more. We guess you can teach an old dog new tricks if there's a market for them.
Friendly Faces at Fabral
Just around the corner from Bahama, old friends at Fabral were showing off a number of innovative and exciting products. A division of OmniMax International, Fabral is headquartered just a few miles from Stoner Bunting Advertising and is a premier international supplier of metal roofing and wall panels for architectural, commercial, post frame, industrial, transportation and agricultural application.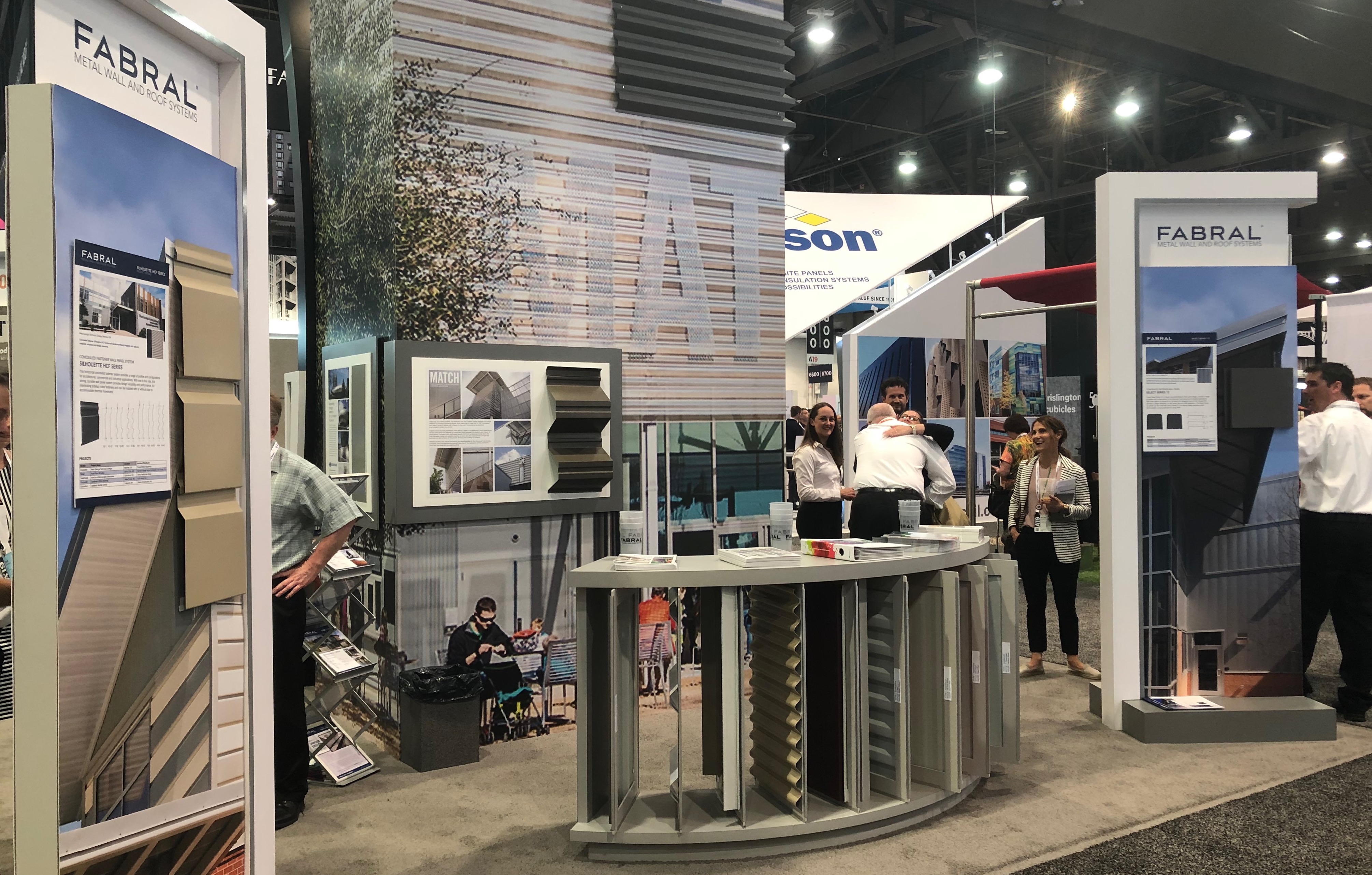 One of the standout products at AIA 2019 was the brand's new line of aluminum cladding. Knotwood™ boasts the aesthetics of wood with the performance and maintenance-free qualities of aluminum and can be used in a wide variety of exterior building applications. It's a product that is low-maintenance, durable, modular and lightweight – suitable for nearly any environment.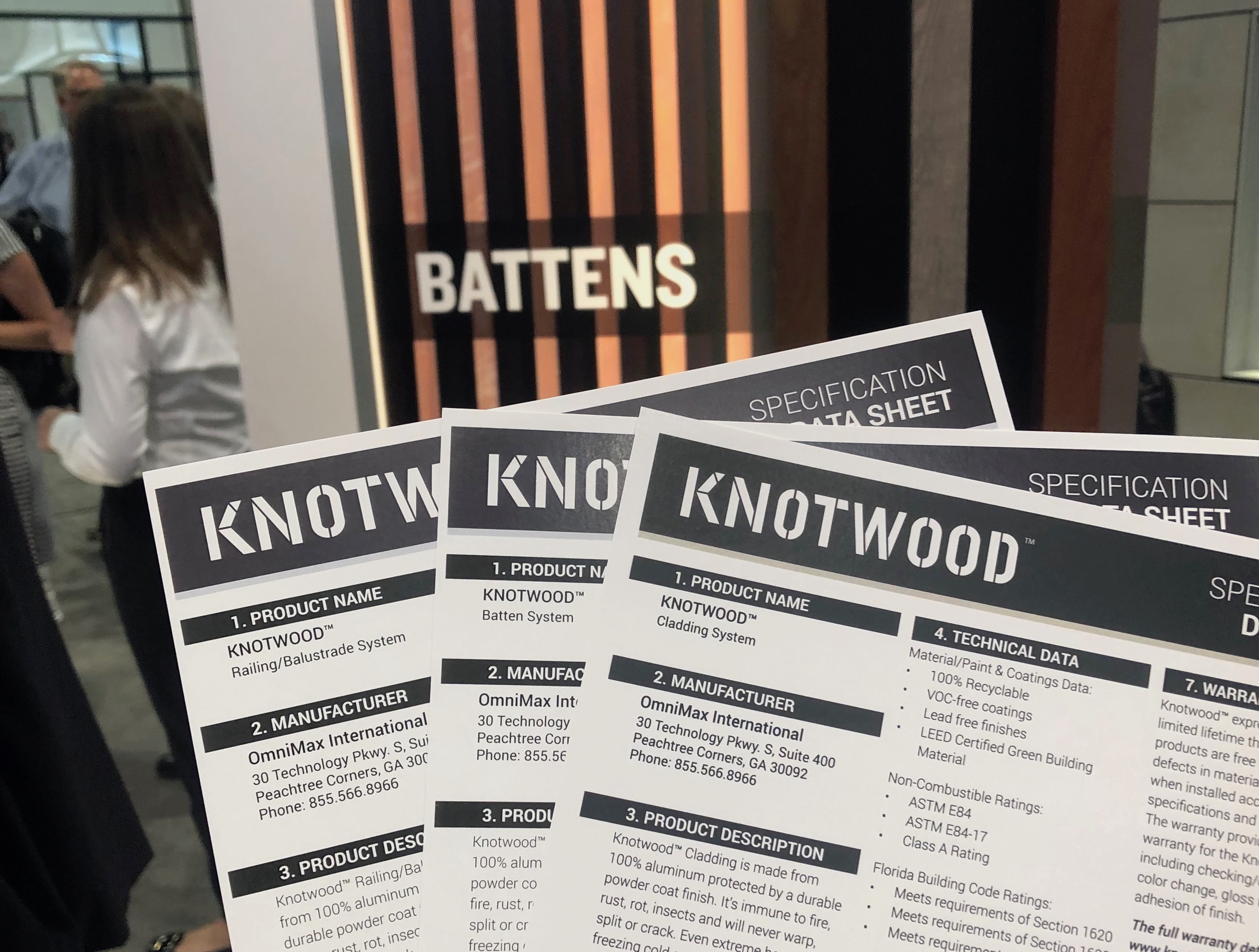 The Enduring Beauty of Terracotta
Another set of familiar faces greeted us at the Shildan booth during the first day of the show. The brand is a leading supplier of terracotta rainscreen and sunscreen products for the American market, having introduced the terracotta rainscreen to the US over 20 years ago. Since then, Shildan has complete more than 300 iconic projects – ranging from The New York Times Corporate Headquarters to the UCLA Music Center.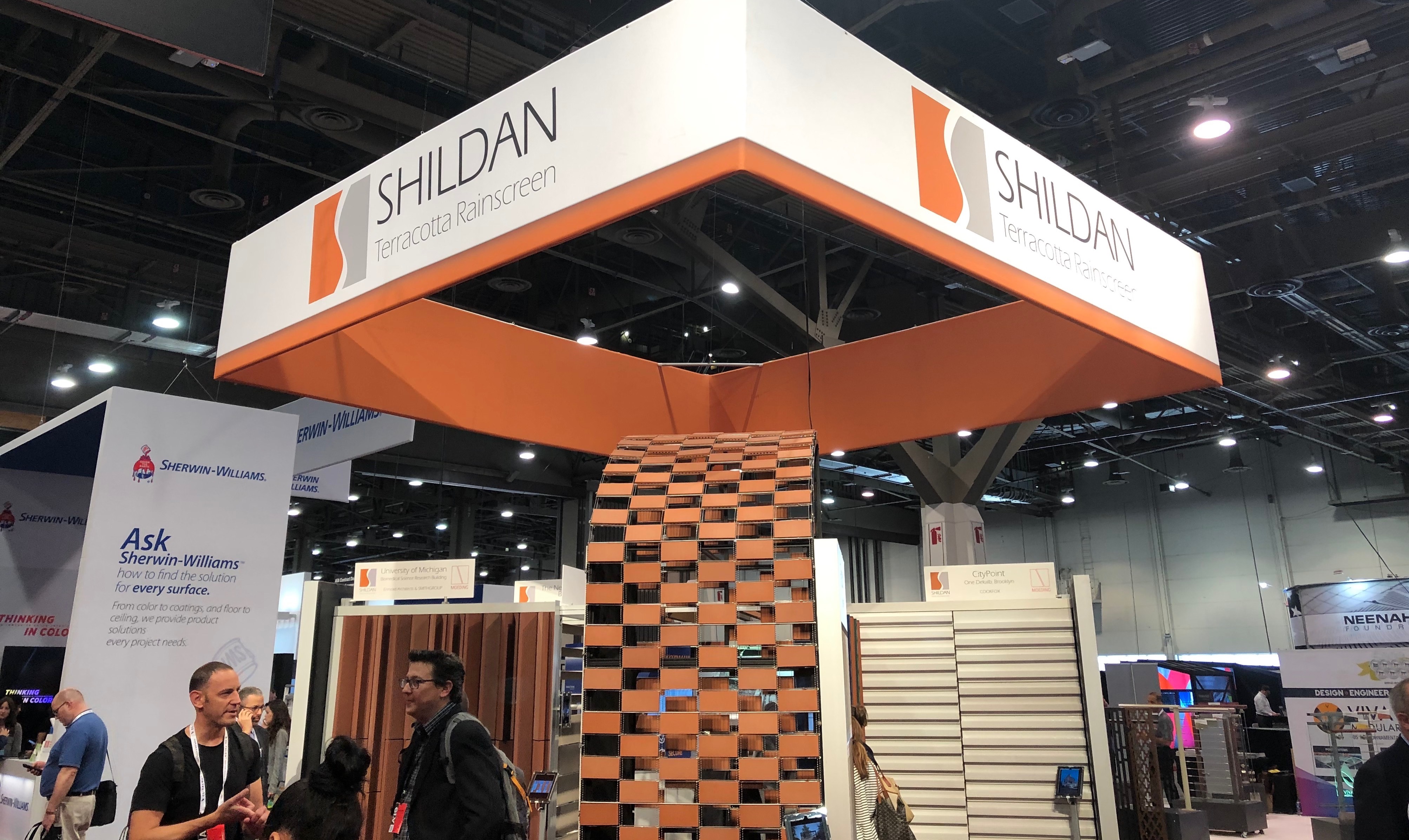 On display were a number of the company's terracotta cladding products, highlighting the design diversity of one of the oldest building products on earth. This included rainscreen, sunscreen and cast shapes and brick products. Several new and exciting glazes (below) mimic other natural materials and feature bold colors and beautiful high-gloss finishes.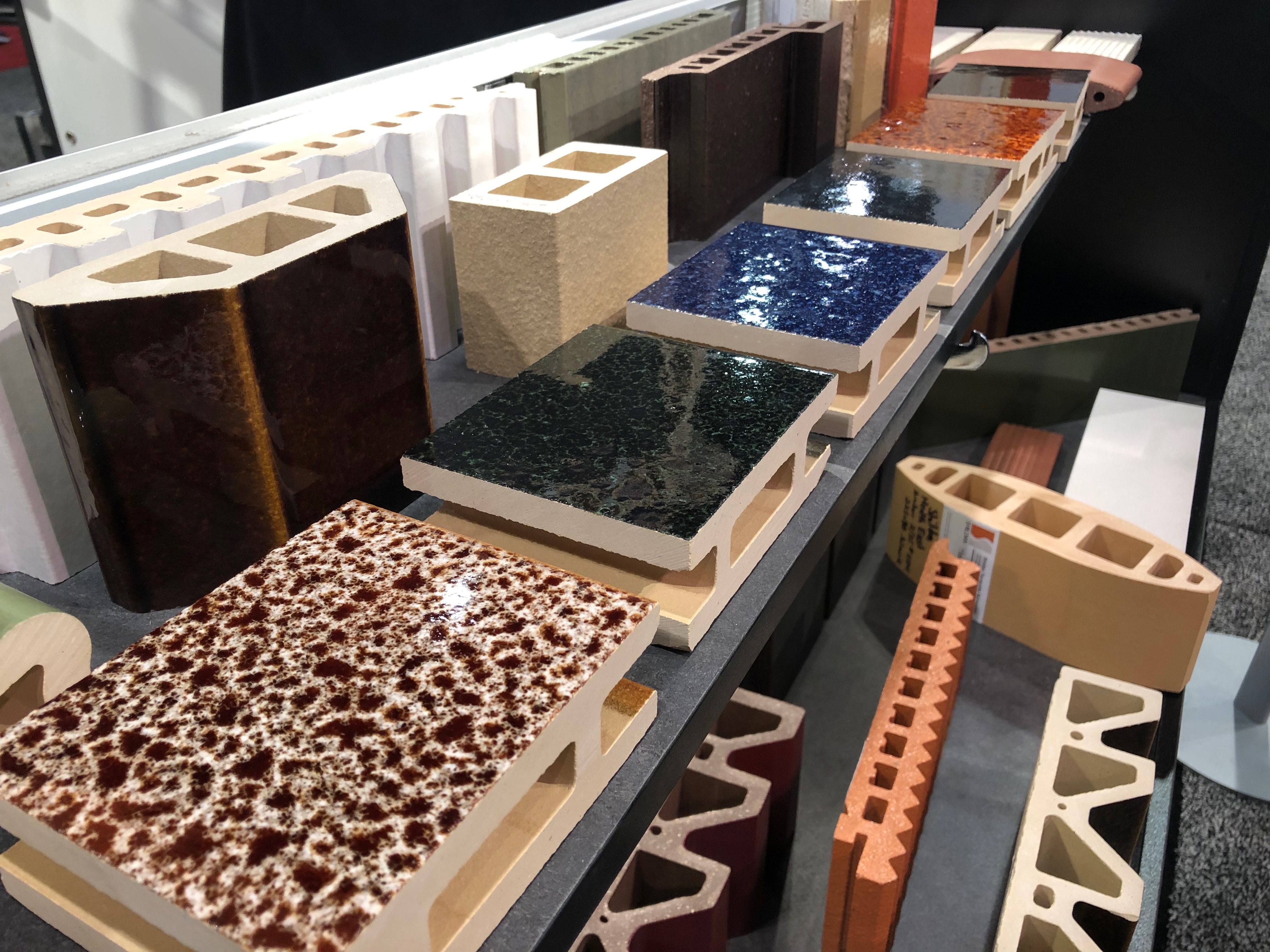 New Innovations in Fiber Cement Panels
Another global leader in cladding systems, Swisspearl® had its own reason to celebrate at the conference. The global leader introduced VINTAGO, a sanded surface panel with a unique aesthetic that provides a lively, natural fiber cement look in 10 exciting colors.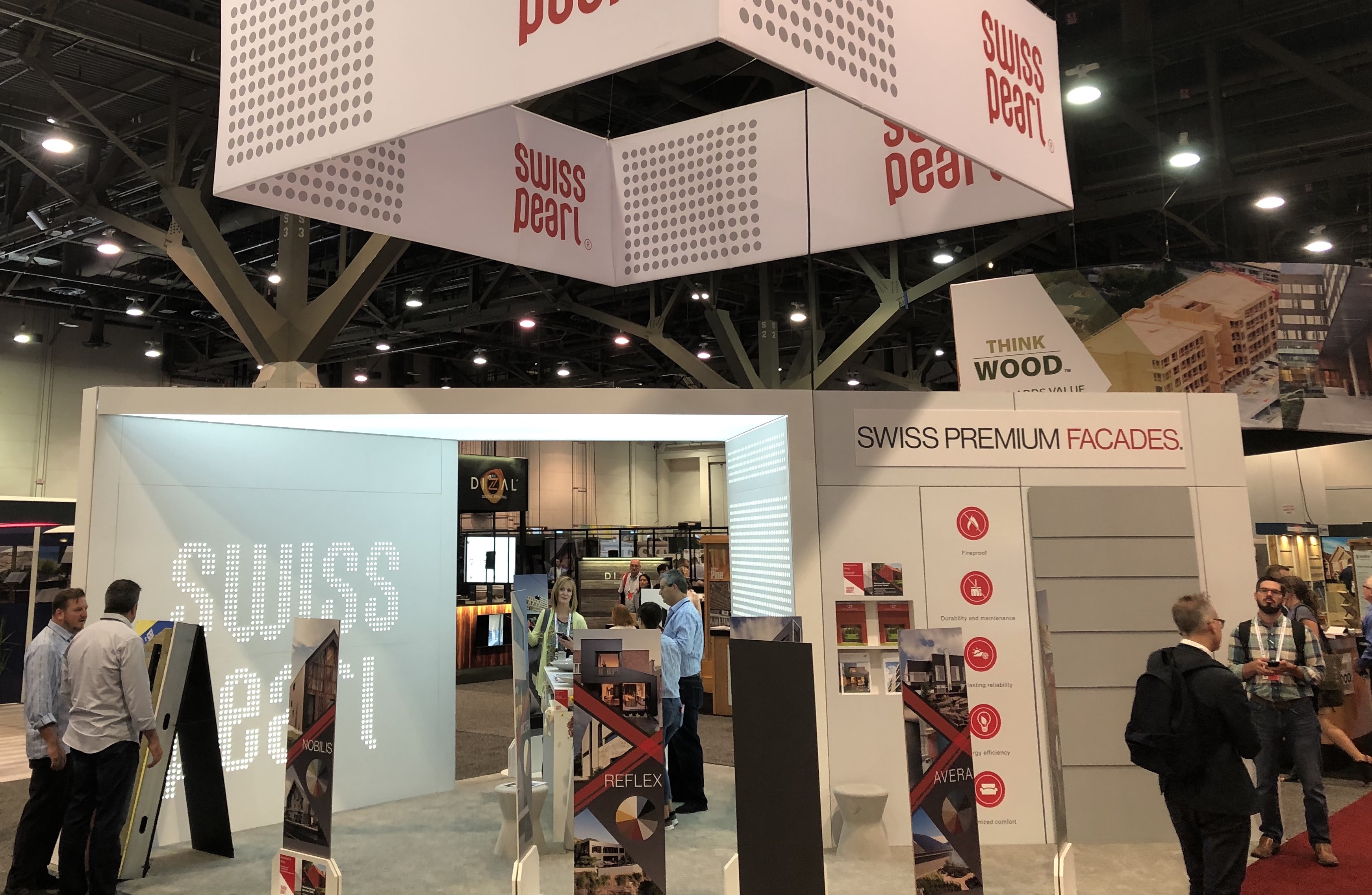 The sanding process uses a coarse grit which creates a natural, raw surface that highlights the original purity of Swisspearl fiber cement panels. In an interplay between light and shadow, characteristic irregularities and nuances in tone accentuate the uniqueness of each panel.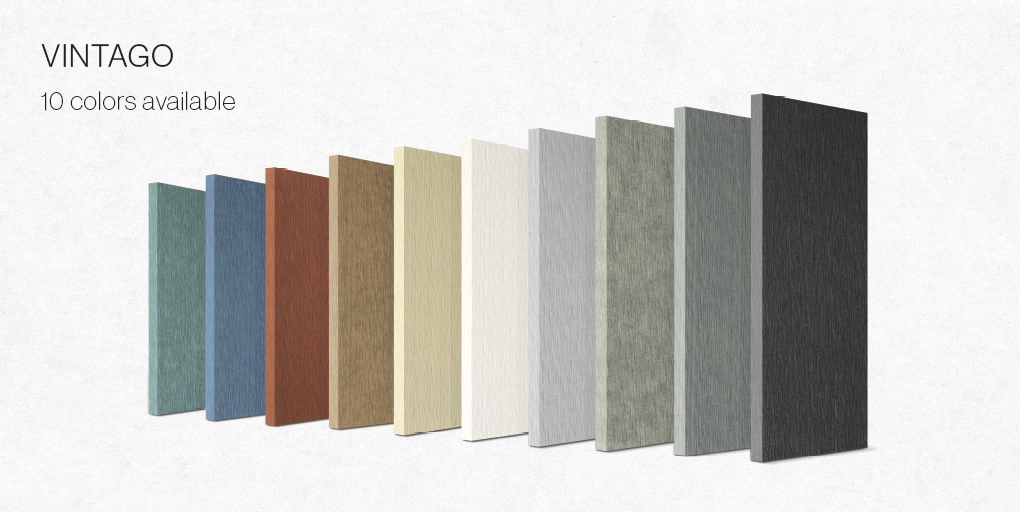 VINTAGO can be used on both the exterior and interior of a building providing a multi-faceted and aesthetically beautiful look. Swisspearl also applies its HR (High Resistance) coating which provides VINTAGO outstanding weather resistance and excellent protection against discoloration or staining and gives a building's facade a consistent, high quality look that lasts.
Stay tuned for Part II of Scenes, Trends and Innovative Products from AIA 2019. We'll introduce some of the supporting players at show, including trade associations, technology providers and a few surprises along the way.